DRIVERS OF DIGITAL SUMMIT & AWARDS 2016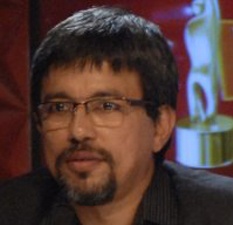 Anil Wanvari
Chief Executive Officer | Indiantelevision.com Group
Anil Wanvari is a trade analyst turned media entrepreneur who has many pioneering initiatives to his credit. On the internet front he has set up Indiantelevision.com, tellychakkar.com, animationxpress.com and radioandmusic.com. All are successful properties.
He started India's most credible television awards The Indian Telly Awards which are in their 13th year.
He also instituted The NT Awards and the Indian News Television Summit in July 2007 – both seeking to serve the news television industry.
He is a board member of The International Academy of Television Arts & Sciences, New York and has been hosting the judging of the International Emmy awards semifinals in India for the past SIX years.
He has been at the forefront at trying to push the Indian television industry globally. Wanvari is the India, Sri Lanka, Pakistan and Bangladesh representative of Reed Midem for two of the world's biggest audiovisual markets in the world – MipTV, Mipcom. He also represents the world's most looked forward to music get together – Midem and Reed Exhibitions Singapore market Asia Television Forum in India. Indian representation at these markets has more than trebled since he took over the role.
Along with MPA of Hongkong, he pioneered the India Television Summit in 2005, the Indian Broadband Digital Networks Forum, both of which received full endorsement from India's Information and Broadcasting Ministry.
He has been a consultant and researcher for several international companies wanting to enter the Indian media space.
He is currently driving his group into the event activation and audio-visual content production space. He has been a speaker and moderator at many Indian and international forums. Wanvari is passionate about photography, reading, learning the internet and technology, travelling and spending time with his colleagues at work, his father and his beautiful wife and two children in India.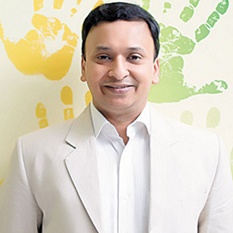 Apurva Chamaria
Vice President & Head | Corporate Marketing HCL Technologies
Vice-President & Head – Corporate Marketing | HCL Technologies- responsible for brand marketing, employer brand, employee marketing, thought-leadership marketing and digital marketing. Under his leadership HCL debuted at: 1) InterBrand Top 100 Brands at 19 and grew 35% y-o- y on brand value 2) Brand Finance Global 500 '15 at 497 with a brand value of 3.1 Bn US$. In the last 2 years the HCLT brand campaigns have won 40 global and regional awards.
Other roles @ HCL including being a part of the CEO's Vineet Nayar's office and being a Sales Director at HCL America responsible for managing the global relationship between HCL and Pfizer. Prior to taking over as the Sales Director – Healthcare, Apurva was the Global Head of Marketing and Strategy for Enterprise Applications (SAP, Oracle ,Microsoft , ECMP, I V & VS, Mainframe and Mid-range, Business Intelligence, IT Consulting) leading a geographically distributed team of marketing managers. This line of business contributed 1 Bn USD to HCL. As a part of the leadership team he worked to successfully identify, acquire and integrate Axon Group Plc (largest acquisition by an Indian IT company at GBP 441 million). He was involved in setting up the marketing organization, processes and systems in HCL and worked as the Category Manager for Lifesciences & Retail.
He has pharmaceutical industry experience having worked in various sales and marketing positions at Ranbaxy Laboratories (now Sun Pharma). He's also a sought after speaker at industry conferences like Sales Performance Management , LinkedIn Tech Connect, Microsoft Leaders Speak, ACMP Change Management, and premier B-School events of institutes like ISB, IIM-A, IIM-Raipur, FMS, IIMC, IMI, MICA, Great Lakes etc.
Specialties: Business Strategy , Sales and Marketing Strategy & Operations, Account Management and Client Servicing, Brand Management & Integrated Marketing Communications, Digital Marketing, Sales and Marketing Training, Teaching at B-Schools, Speaking at Conferences.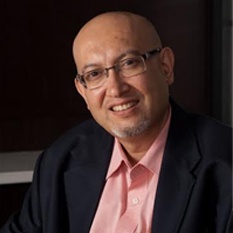 Debasis Chatterji
Chief Executive Officer | Netxcell Ltd
Professional, leader and challenge seeker, best describe the journey of Debasis over the last 22 years of his working life as he features in Communication Commander Power List in 2013 and 2014. With proven credentials and ongoing business relationships with all the major telecom operators in India, the company manages a customer base of more than 450 million. Netxcell handles more than 300 million OBD/IBD and 120 million GPRS subscribers, 5 million SMS and 4 million MMS per day with more than a 130 server installation managing 2500 plus E1s across India. Under his leadership, Netxcell has started its operations in Africa through Netxcell Mauritius Ltd (NML). NML is implementing some projects in East and Central Africa. His emphasis on Intellectual Property Rights helped Netxcell file several products / services for Patent, Service Mark and Copyright.
Debasis is a hands on manager. He is a regular speaker at several prestigious forums. He has been invited on several occasions to speak on a wide range of happening topics on Mobile Value Added Services in India and abroad. VAS ASIA 2008, 2009 Mobile Conversations (Afaqs), IAMAI, Map World Forum, i- VAS conference Kuwait, delegation to Sri Lanka by AMCHAM and more.
Debasis was also a panel speaker at the Mobile Advertising and Marketing Award, (MAMA) 2009 in LONDON in which Netxcell was awarded a silver category. He is being invited as a guest speaker at premier telecom institutes such as IMT, BITM and SIBM, Pune. Recently, he was invited as a panel speaker in Telecom Conclave 2011 at IIM Bangalore and Mobile Bit conference in Hyderabad. He has received Indira Super Achiever Award in 2010. He was also invited as a panelist in SAARC Telecom, CEO Conclave, 2009 held in Dhaka and as a panel moderator in SAARC Telecom CEO Conclave, Delhi 2010.Debasis holds a doctorate in science, diploma in Patent Law and AMP from IIM Bangalore. He lives in Hyderabad with his wife, son and daughter.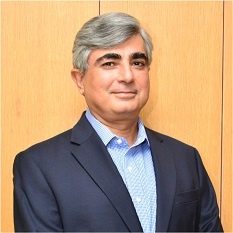 Deepak Chandnani
Chief Executive Officer | Worldline South Asia and Middle East
Deepak Chandnani, CEO of Worldline South Asia and Middle East, has over 30 years of experience across a wide range of industries. Before joining Worldline in January 2014, Deepak was CEO, Obopay Inc., Redwood City, California. Prior to that, he worked in India as Managing Director, NCR Corporation India and in senior leadership positions in companies like Hindustan Unilever and Citibank.
Deepak is best known as an entrepreneurial C-level executive who focuses on top and bottom line growth for both startups and established companies in mature and emerging markets. His experience has been across industries, product categories and market segments, with expertise in financial services and the emerging payments space. He is known for his competenceto define and deploy product, marketing and sales strategies to capture the potential of the organization. He is also recognized for his ability to maximize operational capability and align company resources with customer trends to generate sustainable results in key performance areas.
Deepak is a prominent figure in payments and banking circles and has actively participated in numerous forums by IAMAI, eTailing India, IMA etc. More recently, he was a speaker at the Cards & Payments Middle East 2015 in Dubai and has been on panel discussions at Digital Money 2015, eTailing& Travel Commerce Conference and Future of Payment & Small Banks in India. He is also a member of the Payments Council of India (PCI) and is on the advisory board of a startup MeraJob.in.
Deepak holds a degree in Economics from St. Stephen's College, Delhi and has done his Masters in Business Administration from Indian Institute of Management, Ahmedabad.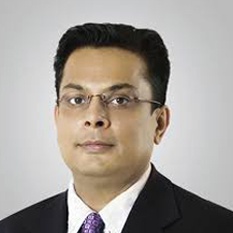 Dewang Neralla
Chief Executive Officer | Atom technologies
SDewang Neralla is the MD & CEO of atom technologies, one of India's leading payments service providers focused on creating an end-to- end payments ecosystem over Internet, IVR, mobile and point-of- sale. He is also the co- founder of Financial Technologies. Today, atom has emerged one of the largest payment processing companies in India with processing over 3 million transactions per month and having processed more than USD 3 billion dollars (annualized) worth transactions.
He is constantly focused on innovation through creation of distinctive payment solutions and services that are modern, secure and consumer centric along with atom's technology team. His passion for excellence has led to atom being certified for ISO 9001:2008 for its operations and technology. He is passionate about electronic payments and its power to bring about huge social transformation in a growth economy like India and reduce the overall costs associated. He is actively involved in the payments industry being a co-chair of the Merchant Aggregators Committee in Payment Council of India (PCI) as well as a member of Executive Council of PCI.
Dewang Neralla holds a Bachelor of Engineering Degree in Computer Science and has been a featured speaker at several national and international academic, business, and technology forums as well as at industry events.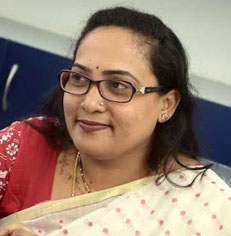 Dr.Nagarathna.A.
Head Centre | Cyber Laws NLSIU
DR. NAGARATHNA. A.
BA.L. LL.B. (1999); LL.M, (2001) (Commercial Law), Bangalore University, PGD in IR & PM, [Ph.D.].
She secured First Rank in both BA.L, (Bangalore University, 1997) and LL.B., (Bangalore University, 1999) and is awarded with 5 Gold Medals in LL.B. She has completed her Ph.D., in "Medical Negligence" from Gulbarga University, 2012. She has qualified UGC NET for Lectureship and was awarded UGC Junior Research Fellowship, in 2002. She taught for over 5 years from 2001 to 2006 at K.L.E. Society's Law College, Bangalore and joined NLSIU in November 2006 and is currently working at NLSIU as the Senior Assistant Professor of Law. Her subjects of interest include Criminal Law, Cyber Laws, Cyber Forensics and Medical Laws.
She was a fellow at the ASLI [Asian Law Institute], National University of Singapore Visiting Research Fellowship Award, 2012.
She has delivered lecture on "Terrorism and India Legal Framework and Human Rights concern"in the series of guest lectures on India Reader Course, School of Social Work, Loyola  University, Chicago, US [2008].
Currently she is the Co ordinator of:
Advanced Centre on Research, Development & Training in Cyber Law and Forensics and is heading the Centre's Cyber Forensic Lab at NLSIU.
Advanced Certified Course on Cyber Laws & Criminal laws to the Officers of CBI. As a part of the project she coordinated the Advanced Certified Course on "Cyber Crimes, Cyber Laws & Cyber Forensics" conducted for 96 officers of the CBI from February 15 th to 20 th March 2016.
Consultation Project on "Corruption Laws" funded by CBI.
Research Project under the Scheme for Cyber Crime Prevention against Women and Children (CCPWC), Ministry of Home Affairs, Government of India.
Research Project under the Scheme for setting up Indian Cybercrime Coordination Centre, Ministry of Home Affairs, Government of India.
Post Graduate Diploma in Cyber Law and Cyber Forensics [PGD CLCF], NLSIU.
She was the Programme/Course Coordinator of the
Bureau of Police Research and Development [BPR&D], Ministry of Home Affair's sponsored Vertical Interaction Course cum Training Programme on "Cyber Crimes & Cyber Forensics" conducted to the Senior IPS officers from 30 th November to 4 th December 2015 conducted to the senior IPS officer of India.
Bureau of Police Research and Development [BPR&D], Ministry of Home Affair's sponsored Vertical Interaction Course cum Training Programme on "Economic offences & Legal Issues" from 18 th to 22 nd January 2016 conducted to the senior IPS officer of India.
5 days Residential Training Course on "Cyber Crimes, Cyber Forensics and Cyber Laws" conducted to Officers of the Advocate General Office of Srilanka in December 2015.
She is a regular faculty at the training courses on cyber laws conducted for law enforcement officers, faculty development programmes, etc., in and outside NLSIU
She has also conducted
A Training Programme cum Seminar On Cyber 'Security And Cyber Laws' At Tata Consultancy Services Bengaluru [30 th October 2014]
Training cum Faculty Development Programme On "Cyber Security & Cyber Laws" 20 th August 2014, Held at BNM Institute of Technology, Bengaluru
Training courses on Cyber Security laws to police officers at the Muradabad Police Academy in 2014;
Training courses on "Cyber Security Laws" to the law enforcement officers at National Law University of Odisha, Goa, Mangalore, Tirunelveli, Trivandrum, Bangalore, etc.
She has contributed to the State's policies and practices as a member of:
Expert Panel constituted by Ministry of Women and Child Welfare, State Government, Karnataka, to prepare the State's Rules and Guidelines under the Protection of Children from Sexual Offences Act, 2012 and
Working Group cum Expert Panel, constituted by United Nation's South Asian Regional Office, on "Anti Corruption Legislation, Policy and Practices Review", 2012.
She has the experience of working with various external committees including as a member of:
Board of Studies, Dr. Ambedkar Institution of Technology, Department of Humanities & Social Sciences since 2013 till date
Research [Ph.D. D] Admission Committee, CMR University, January 2015 and 2016.
Academic Review Committee, Central University of Tamil Nadu [CUTN] 2013 14;
Board of Studies, Karnataka State Open University, Mysore form 2011 to 2014;
Review Committee, Masters in Hospital Administration Syllabus, Rajiv Gandhi University of Health Science, Karnataka [2010 11];
Board of Studies, School of Law, Christ University, Bangalore, since 2013 and 2014.
She has edited books titled "Cyber Lexicon" [2015] and "Internet Intermediaries and Legal Liability" [2 15] published by Cyber Law Centre, NSLIU. 4 more edited books on areas relating to cyber laws are currently under publication. She has alto contributed chapters to these books. She has published several articles and contributed chapters to various international and national books.
Her research projects, "Patient's Rights under Consumer Law" [2010] and "Terrorism Laws of India" [2014] are published by the Karnataka Institute for Law and Parliamentary Affairs [KILPAR], Government of Karnataka.
She has reviewed 2 books for Oxford University Press and Cambridge University respectively.
Currently she is the Faculty Adviser, Student Bar Association; Co ordinator, Information Technology Committee, NLSIU.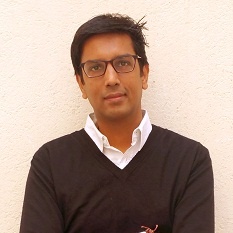 Gaurav Mehta
Chief Marketing Officer | OLX India
Gaurav Mehta is the Chief Marketing Officer of OLX India (www.olx.in), a global Internet company that offers the next generation of free online classifieds in 50 languages and more than 40 countries. Gaurav joined OLX in 2013, and with a forte in branding and marketing he has driven OLX to become among the most trusted and admired brands of the country.
A post graduate in Brand Management and Media Planning from MICA, Gaurav has diverse experience spanning 13 years, which includes 7.5 years as a leading digital business expert in companies such as Yahoo and OLX.  An analytics and research driven marketer, Gaurav has been in the mobile marketing space since 2008, and has also showcased his entrepreneurial streak with his company, BrandDNA, a branding and marketing consultancy. He was one of the first few employees to have joined OLX, and has led marketing initiatives that are responsible for OLX becoming a market leader in a short span of time. Through his experience and vision he made the audience believe in the brand's message, making OLX synonymous with selling in India.
Under his leadership, OLX emerged as the as India's only online classifieds to be on the top ten searched terms by Google Zeitgeist in 2013 and 2014. He was also felicitated with the 'Marketer of the Year' award at the second edition of Exchange4Media Indian Marketing Awards 2015 in December. He is an avid reader with interest in the field of politics, economics, and history. He is also a trained horse rider and skier.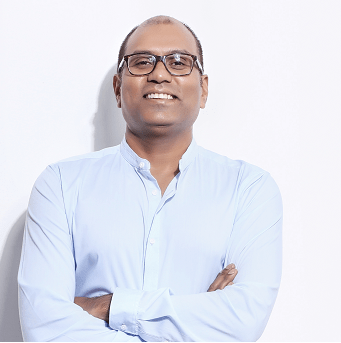 Gyan Gupta
Cheif Executive Officer | DB Digital
A result oriented professional with about 18 years of total experience in media/ Digital/ Portals/ Digital Content industry, handling multiple roles including Leading Business Development, Marketing & Pre- Sales and Delivery/ Operations.
– Strategic Management & Planning Expertise… with experience in conceptualising and implementing high performance business strategies, with distinction of launching new service lines/ products to consistently increase revenues, earnings, competitiveness and agility on a consistent and continual basis.
– Expertise in Consultative Sales – tapping potential accounts, analysing their requirements, rendering technical guidance to the clients and negotiating for the orders.
– Proficiency in End-to- End Program Planning and implementation from scope management, to activity sequencing, effort & cost estimation to quality management in adherence to guidelines and norms.
– Adept at Managing & Leading Large Teams for running successful project operations & experience of developing business continuity plans, procedures, service standards for business excellence.
– Management of Product/ Service lines… managing portfolio and achieving growth and costs objectives.
– Effective communication skills… with excellent presentation, analytical & negotiation skills and proven ability to discuss and work cooperatively with cross functional teams and customers
Specialties: Digital Content, Web 2.0, Marketing strategies, Marketing Process Outsourcing, Managing the P&L, Content Management Systems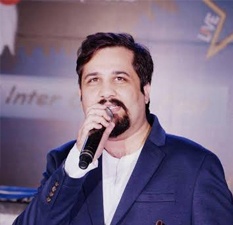 Hitesh Rajwani
Head | Business Development & Marketing Social Samosa
Profile – Hitesh Rajwani heads Business development & Marketing at www.SocialSamosa.com, an online publication reporting insights, trends and breaking stories on social media marketing.
An MBA graduate from Symbiosis and an economics major, Hitesh holds prime expertise in digital marketing strategy, brand management and experiential marketing. A passion maven and a self-motivated entrepreneur, he has co-founded a couple of ventures. He is the founder and architect of India's First Décor Influencer Awards.
He propounded the theory of 'The Social Moment of Truth'; his areas of interest include social commerce, digital intellectual properties and hyper local commerce. Hitesh is the key architect behind India's First Décor Influencer Awards and Social Samosa's Flagship Digital Property – #SS30Under30
Over the years, he has consulted small medium businesses with their social media marketing strategy and handled online marketing mandates for various brands. His varied exposure is a testimony to his wide array of skills that range across marketing, communications and business development.
About Social Samosa
Social Samosa is an Online Media Publication which covers the Social Media Landscape in India. The publication reports insights, trends, breaking stories on social media along with campaign reviews, case studies and expert posts from industry practitioners. Social Samosa's editorial team propels the industry with insightful analysis and investigative research – bringing tomorrow's news today.
Over the years, Social Samosa has enabled the industry with information symmetry and best practice benchmarking. The Portal promotes and facilitates data-driven digital marketing. We envisage the importance of content marketing and devising digital intellectual properties. Our vision is to build and empower an ecosystem where brands, agencies, tools and talent learn from the shared knowledge base and work towards developing a thriving industry.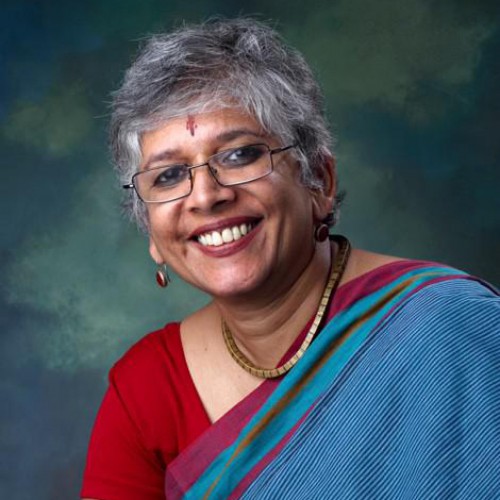 Nandita Khaire
Consultant RemBrand Consulting
Coming from a family of Advertising professionals, she has derived her training in advertising from Damodar Warrior, (ex Creative Director JWT) one of the leading creative gurus of Indian Advertising. She managed an advertising agency for more than 20 years and now is a branding and marcom consultant to many companies and NGOs
Her core competencies lies in developing branding and marketing communications strategies, design & aesthetics, brand building, having serviced various B2C and B2B brands (process, food, hospitality, wellness, entertainment, manufacturing, retail, real estate, infrastructure etc).
She has a special interest in providing branding and marketing strategies to startups and social enterprises.
Awards
1986 – President's gold medal for the best  children's book 'Mother Nature" for BAIF
1988 – Best poster design award by CEAD, Pune for poster on propagating agroforestry for BAIF.
1990 – Best packaging award by CEAD Pune for chocolate box for Baker's Basket
2004 – Best Menu design for La Brasserie restaurant by the International Tourism Council
2009, 2010 – Best presented wine booth for Good Earth Winery  – Upper Crust show (both years)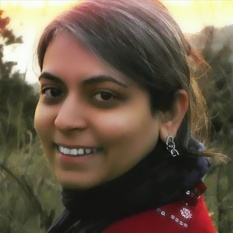 Noor Warsia
Editor Marketing and Advertising Businessworld and Digital Market Asia
A veteran journalist in the Indian marketing, media and advertising fraternity, Noor Fathima Warsia took on the role of Group Editor -– APAC for Digital Market Asia in May 2013. Noor has focussed on tracking trends and developments in the Indian media industry.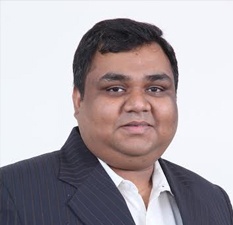 Piyush Pushkal
Sr Manager, APJ | Client Solution Marketing Dell
Sr Marketing Manager – Client Solutions Campaign for APJ at Dell A Marketing, Strategy, Research & Consulting, People Manager and Business Development professional with experience in India & Asia-Pacific region with 12+ years in IT industry.
– Full spectrum of marketing experience across Channel and B2B Marketing, Channel development, Alliance management and Strategy.
– Adept at developing and executing strategic plans that deliver immediate and long term goals.
– Hands on experience in establishing India indirect commercial channel /online eco-systems from scratch for Dell India.
– Proven strengths: From ideas to results – ability to develop business plans, secure executive sponsorships and develop operational capability to deliver measurable business outcomes
– Specialization in Consulting, Market Analysis, Market Research, Feasibility Assessment, Distribution models, Go-To- Market, Project Management, Press and Analyst Relations.
– Business Management including P& L, People Management, People Development and Client Servicing
– Competitive Intelligence; Strategic Marketing, Financial Modeling, and Business Planning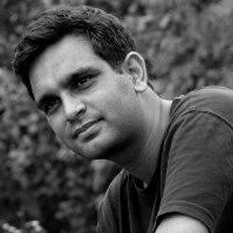 Rahul Ramchandani
Programmatic Evangelist | Google
Rahul helps marketers break down the silos in Digital Marketing and achieve a unified view of their customer, across marketing channels and devices. By leveraging the search "intent" signals into Display, Social and Video advertising, and enabling personalization at scale. He helps digital marketers in making their practice more efficient and accountable.
As a Digital Marketing Practitioner in his previous role, he had played an instrumental role in building India's largest non travel e-commerce almost from scratch. Armed with this knowledge of knowing what really works, he now endeavors to help other advertisers surpass their goals and expect much more from Digital with the most advanced and comprehensive Digital Marketing Platform available in the market: DoubleClick by Google.
He has been featured on CNN Money and Fortune magazine for one of the "6 ideas for changing the world".
He has been awarded the Best Digital Marketing Professional Award by the CMO Council and World Brand Congress.
Rahul is extremely passionate about Digital Marketing and Technology, likes doing things differently and is very fond of traveling, trekking, food, squash, badminton, and swimming.
Specialties: Digital Marketing, E-commerce, Social Media, Online Analytics, Mobile & Internet technology, Business Strategy, Consulting, Product Management, Business Development, Evangelism, Start-ups.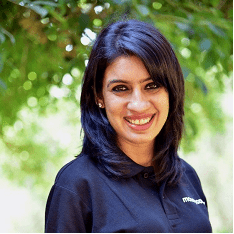 Rubeena Singh
Chief Operating Officer | Moneycontrol
Rubeena Singh is the Chief Operating Officer of moneycontrol. She joined Network18, one of India's leading media and entertainment groups in 2004 and since then has worked for various brands within the group such as Forbes India, CNBC- TV18, CNBC Awaaz and the IBN Network of channels.
With over 14 years of rich experience in Business & Product Development, Relationship management and Advertising sales, Rubeena is amongst the handful of media professionals in the country that have been exposed to TV, print as well as digital media. As the COO of moneycontrol, she is responsible for Business Strategy, Marketing, Sales, Operations and P&L.  Her current position is a culmination of a decade plus track record of driving results, turning around media brands by building and putting in place motivated, loyal teams and building enduring relationships with clients.
Prior to joining Network18, Rubeena was the Manager at the STAR Group, where she had the opportunity to work across brands of the STAR bouquet- STAR Plus, Star News, NGC, Channel V, which included re-launch of Channel-V and Star News Hindi.
Rubeena has done her Master in Statisctics from Mumbai University.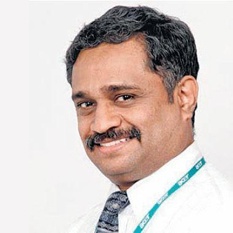 S. Rajendran
Chief Marketing Officer | Acer
S. Rajendran has been instrumental in building Acer's consumer business line in India over the last 16 years. He is in charge of the entire spectrum of marketing activities and marketing communications.
Rajendran joined Acer India as General Manager – Marketing, in November 1999. He was later empowered with leadership of the India Sales & Marketing function at Acer for the erstwhile Consumer Products Division which successfully built the Acer retail operations in the country from the year 2003, apart from establishing the volume product group (Value desktops).
After Acer India established it's presence in India, it also started addressing the neighbouring countries of Bangladesh & Bhutan in 2006, under Rajendran's leadership. Exports to these countries have scaled up consistently, making Acer among the top 3 brands in each of these markets.
Rajendran started his career with Tata Sons at Tata Economic Consultancy Services in 1984. In 1990 he joined TVS Electronics as a Business Manager and moved to the Sterling Group in 1995. In 1996 Rajendran joined Redington India as Business Manager where he looked after brands like HP, Samsung and Canon, before joining Acer in 1999.
Rajendran has a Bachelor of Technology (Mechanical) degree from IIT, Chennai and a PGDM (Marketing & Finance) from IIM, Kolkata. He is a sports enthusiast and likes watching tennis and cricket in his spare time. He is also fond of playing chess and table tennis, reading science fiction, humour and literature by contemporary writers.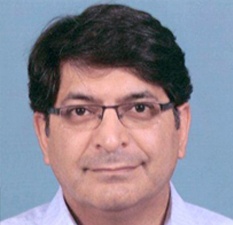 Salil Kumar
Chief Operating Officer | India Today Group Digital
Experience of managing diverse businesses starting with Retail, Media, Online business, E-commerce, Entertainment, Mobile, VAS, Broadband Telephony and Enterprise Sales. Having exposure to integrating the online business across TV, Print, Web and mobile, helping media organizations to exploit the real meaning of convergence. A career, spanning over 19 years with 13 years of top general management experience.
COO @ India Today Group Digital, India's fast growing group as per ComScore  Chief Executive Officer India Today eCommerce and BagitToday
Responsible for the complete P&L, Digital business, Advertising revenue, brand building and brand management, building the community, website traffic, engagement, sales strategy, content development, content acquisition and rendition across various platforms, ensuring quality user experience, ensuring a 24 by 7 uptime. Ensuring I leverage the group strengths across various verticals and delivery better than expected results using my rich experience, keeping in mind the long-term goals and short-term objectives. Build business structures that enable robust and scalable businesses, advising new businesses, Sales Strategy development, including business plan, If required look at acquiring businesses and structure commercial transactions that help us stay ahead of the curve
Work at various industry forums, to help increase the online penetration and usage of the internet. Which I believe would be good for our economy, country and the biggest impact on the world will be universal access to all human knowledge.
Part of the Governing Council for IAMAI and an advisory to startups. In the past have been a part of startups and helps conceptualized from scratch.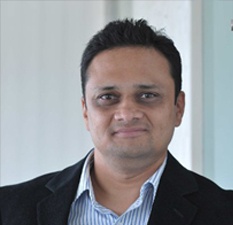 Vidyadhar Kale
Over 18 years of invigorating experience with brands, connections and people. Set up, led and nurtured various local, regional and global businesses in Singapore and India. Worked on various categories e.g. FMCG, technology, telecommunications, consumer goods, financial institutions etc.
Key brands/ companies: Vodafone, L'Oreal, P&G, Nokia, Samsung, EDB Singapore, DBS Bank, Unilever etc.
Currently leading the agency relationships for Facebook India.
Specialties: Communication planning, setting and nurturing teams, media planning & buying.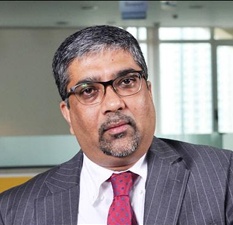 Yateesh Srivastava
Managing Partner | The Grey Space Consultants
A marketing leader with 28 years of rich and varied experience spanning industries and functions. Digital savvy and consistently looking for new and more innovative ways of doing things. Looking to help people and organizations break the shackles of mediocrity and be exceptional.
We often tend to offer and view choices in a binary fashion. In doing so we often overlook the other possibilities that are available and in doing so we often overlook the more innovative and creative options. The Grey Space Consultants assists leaders and organisations to explore beyond the binary and unearth creative and innovative business solutions.
Partners – 2016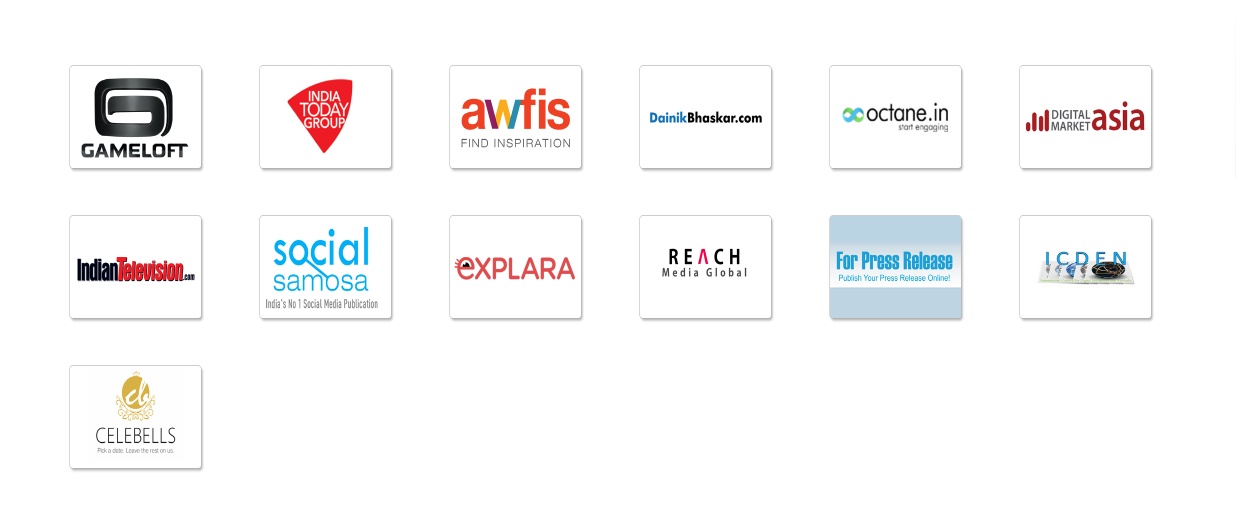 Winners