DRIVERS OF DIGITAL AWARDS 2017

– INDIA CHAPTER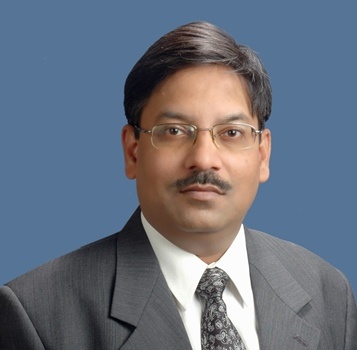 Anuj Kumar
Chief Operating Officer Computer Age Management Services Pvt Ltd.
Anuj took charge as COO Asset Management Services at CAMS in June 2016. CAMS is a premier service partner to Mutual Funds serving 63% of Indian MF industry and several Alternative  Investment Funds ( AIFs). At CAMS, Anuj drives CAMS' management objectives to further strengthen the technology transformation architecture and fortify existing relationships with Mutual Funds (MFs) and AIFs. He leads the asset management services with an expanded service suite, driving innovation and leadership in the areas of service quality, analytics & business intelligence. He also drives the overall digital agenda. In his earlier stints, he has worked with Godrej Appliances, ICICI group, Daksh, IBM and Concentrix in a career spanning over two decades. Anuj Kumar is an alumnus of IIM Kolkata, and graduated from BIT Ranchi in Mechanical Engineering.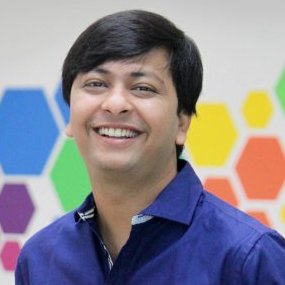 Ashish Bhansali
Problem Solver. Product & Technology ALT Digital Media Entertainment Ltd.
Decade long experience in delivering consumer internet products at a rapid pace. Built focused teams delivering high performance results. Passionate for building innovative, next-generation products, technologies, and businesses.
– Track record of delivering multiple product initiatives from conception to launch.
– Product expert in vertical areas like online videos(OTT), E-commerce, advertising technology, mobile apps, payments, peer-to-peer systems, subscriptions, retail, user engagement, etc.
– Translate long term into vision into step-by-step executable plans and prioritize them, backed on right blend of technical and visionary capabilities.
– Ability to take risks like an entrepreneur while being realistic and goal-oriented.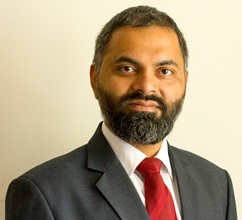 Ashish Tiwari
Head – Digital Marketing & PR Hero Cycles Ltd
Ashish is a marketing professional with over 16 years of experience into various verticals of marketing. He currently heads the Digital Marketing function for Hero Motors Group which includes companies like, Hero Cycles, Firefox Bikes, Hero Motors, BSH (Srilanka), Avocet Sports (UK), Munjal Kiriu, Hero ZFH, Hero Global Design Centre (Manchester), Munjal Hospitality & lifestyle chain OMA.
During the career span of 16+ years, he had worked for brands like Nokia, eBay, General Motors, HCL, Vodafone, Jubilant and extensively trained on consumer/trade/B2B marketing/ Analytics. He has handled assignments of Digital Marketing, Consumer Insights, Data Analytics, CRM, ecommerce, product management, pricing, placement, consumer promotion, brand launch, brand management, events, incentive schemes, PR management, trade promotions, branding & visibility planning to name a few.
Ashish is decently tech savvy in amalgamation of various platforms (mobile/web/voice) & technologies and the usage of data mining & visualisation software's like Tableau apart of advance excel.
Ashish is a music buff besides being an avid reader, and loves to cycle around in his free time.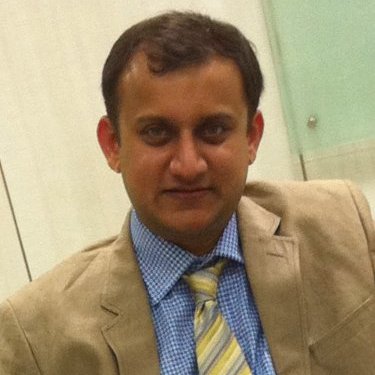 Dr. Kushal Sanghvi
Business Head Reliance Entertainment and Digital
A penchant for advertising, media and communications drove him to the industry and has been with him for about 20 years now. Have been with various media companies and held various roles and responsibilities, he had the fortune of working with some of the finest people in our industry, through the path of having couple of mentors and building relationships all along. Have essayed roles in print, digital, television, OOH,content and also the invention of wireless and telephony revenue in the revenue with the pioneer show- Indian Idol that started it all! There is a also a bit of a creative thinker inside him which has helped in various roles and responsibilities, creating products, platforms and solutions for clients and companies at both ends. Dr. Sanghvi has also worked with a few startups and given shape to their businesses, revenue streams ,brand and creating success in the same has always given him a high. Being founder member of Rediff.com was a significant learning and tipping point in his graph.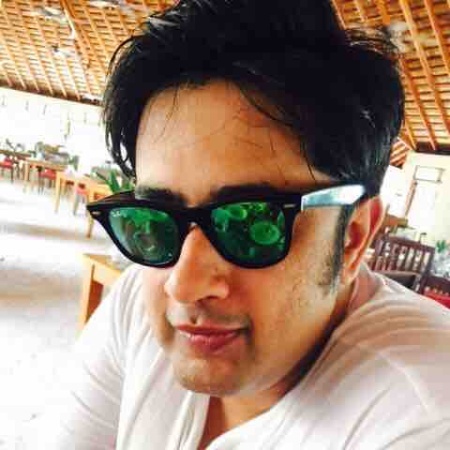 Hitesh Malhotra
Chief Marketing Officer Nykaa
A management graduate from UC- Berkeley, he is a true left and right-brain professional. He has been involved in versatile roles throughout his career. Ranging from website communication strategy, design and UI and visitor level analytics at Levi Strauss, to best in class engagement practices with MakeMyTrip.com. His spread of responsibilities has helped him hone his skills in performance marketing, integrated communication and engagement strategy for a brand. In his current role as Chief Marketing Officer at India's premiere beauty portal – Nykaa.com, he spearhead's digital, main line and customer relationship marketing – controlling 20% P&L at organisation level.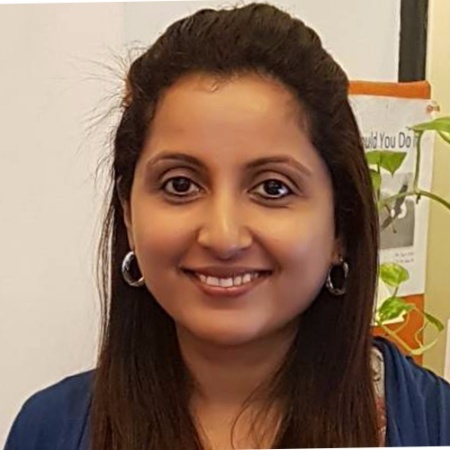 Jennifer Pandya
Director – Brand Marketing Shaadi.com (People Interactive)
Jennifer Pandya is the Director, Brand Marketing of Shaadi.com, The World's No. 1
Matchmaking Service available across internet, mobile and offline retail channels. Jennifer is
a passionate marketer with over 10 years of experience across B2B as well as B2C industry.
Her experience in developing and implementing marketing strategies for consumer-oriented
businesses led to various successful digital and TV campaigns. Her ability of leading large
marketing campaigns has proved extremely valuable to People Group. Prior to joining People
Group, Jennifer worked with Times Group.
Jennifer holds an MBA in marketing from the University of Mumbai. Besides her regular
corporate role, she is a mentor to aspiring marketers.
Jennifer lives in Mumbai with her husband Parag Pandya and daughter Stasya. She is a
voracious reader and a gender equalist.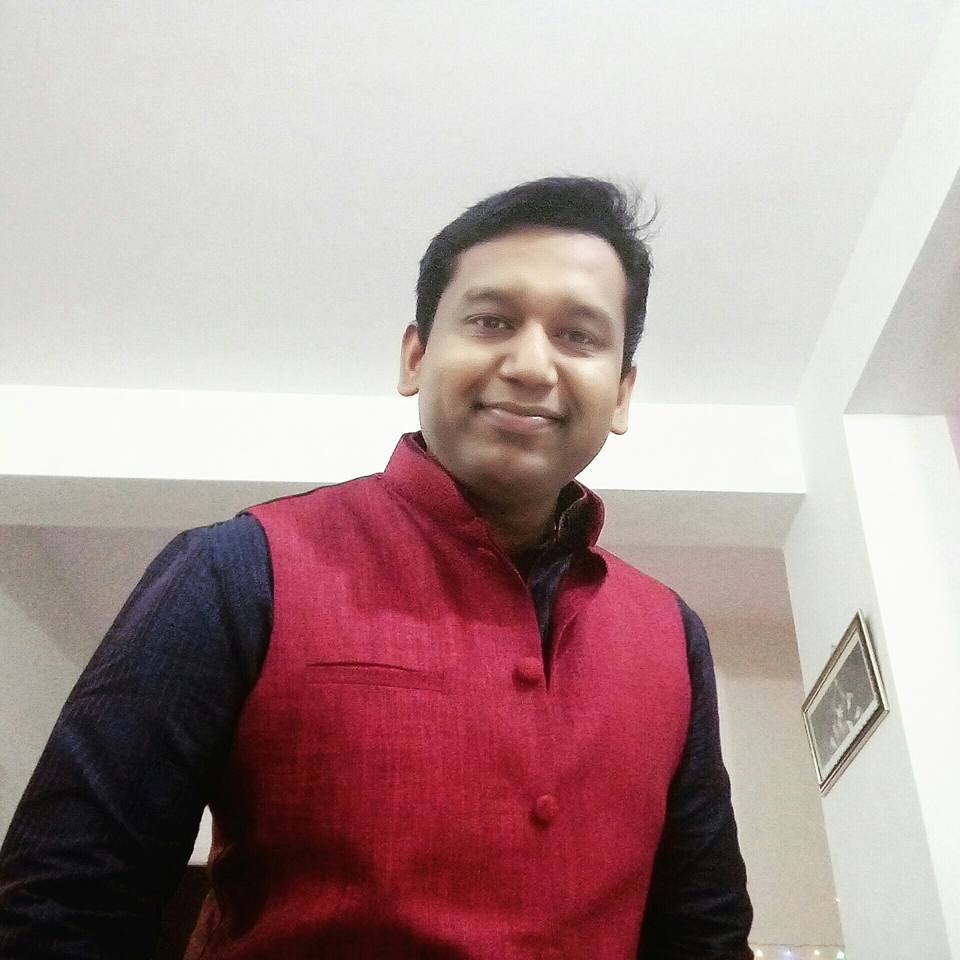 Mahip Dwivedi
Heads Mobile App & Performance Marketing Big Basket
Mahip is a digital marketing strategist with over 10 years combined online and mobile marketing experience, with an extensive focus on performance marketing, mobile app marketing, new user acquisition, revenue generation and strategic alliances.
A self-starter with the ability to translate corporate goals into reality motivated and sincerely enjoys developing and maintaining excellent relations. He is passionate about how mobile has changed the face of advertising. Mahip currently heads mobile marketing for Bigbasket.com from past 2 years and manages the new user acquisition and engagement for paid and organic sources on mobile.
Prior to bigbasket.com, Mahip was associated with Commonfloor.com for 2.2 years and manages the Performance Marketing and Strategic Alliances. Mahip has also worked with Brands like Kotak, Yahoo, Knight Frank India & HDFC Realty in past with core focus on HNI Sales, Account Management & Offline Marketing.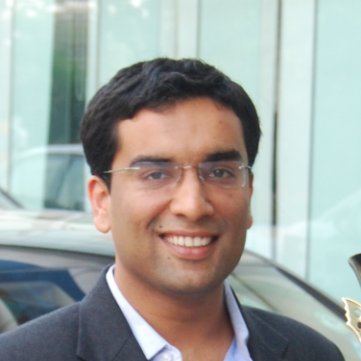 Naveen Kukreja
Co-Founder & CEO, Paisabazaar.com; CMO – Policybazaar.com
Naveen Kukreja is the co-founder and CEO of Paisabazaar.com and the Chief Marketing Officer of Policybazaar.com. Under Naveen's leadership, Paisabazaar.com today stands tall as India's biggest marketplace platform for lending products, within 3 years of inception.
Naveen comes with a deep financial services experience of over 16 years, having worked with Citibank in India, Capital One Bank in the UK and as the Senior Vice President of Marketing and Strategy at Aviva Life Insurance. He has most recently been felicitated by Business World with the '40 under 40' award – a recognition to India's top 40 leaders under the age of 40.
As co-founder and CEO, Naveen has grown Paisabazaar.com as one of India's biggest fintechs.
Naveen also plays the role of Advisor and Mentor to a couple of promising start ups – to help nurture entrepreneurial ecosystem:
Analytics Vidya
Internshala
Naveen holds an MBA from IIM Calcutta and has studied engineering from Delhi College of Engineering.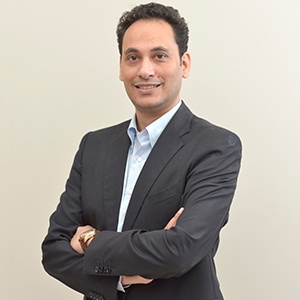 Naveen Surya
Chairman Payments Council of India
Naveen, a distinguished name in the Digital and Retail Payment Systems and FinTech in the country, is The Chairman of Payments Council of India (PCI).
Since the year 2000, Naveen chose to drive 'Converging Economy Concept' with a set of new businesses in the digital economy. First business set up with Essel Group by him was Intrex India Limited which was set up as India's first Trade Exchange which allowed businesses to transact both digitally and in cashless manner using Exchange's unique digital money 'Trade Credit'.
Naveen's continued vision coupled with the inherited spirit of entrepreneurship led to the emergence of Itz Cash Card Ltd., in the year 2005. ItzCash Card, India's first ever MultiPurpose Prepaid Cash Card that revolutionized the paradigm of electronic payment solutions in India.
Mr. Naveen Surya, is a graduate in Management with specialization in Finance. He is also an Associate Member of Company Secretaries Institute (ACS) besides Graduation degree in both Commerce and Law.
After his MBA he worked at Tata Consultancy Services (TCS) where he was associated with TCS for three years as Management Consultant, where he worked on projects for organizations and institutions like ACC, GE Capital (UK) and UBS (Japan).
An avid reader, he prefers to read books on subjects that give newer insights to human lives. He supports social causes related to Child Education and life-impacting diseases like Epilepsy but one will rarely see him speak about it. He prefers to let his actions speak for themselves.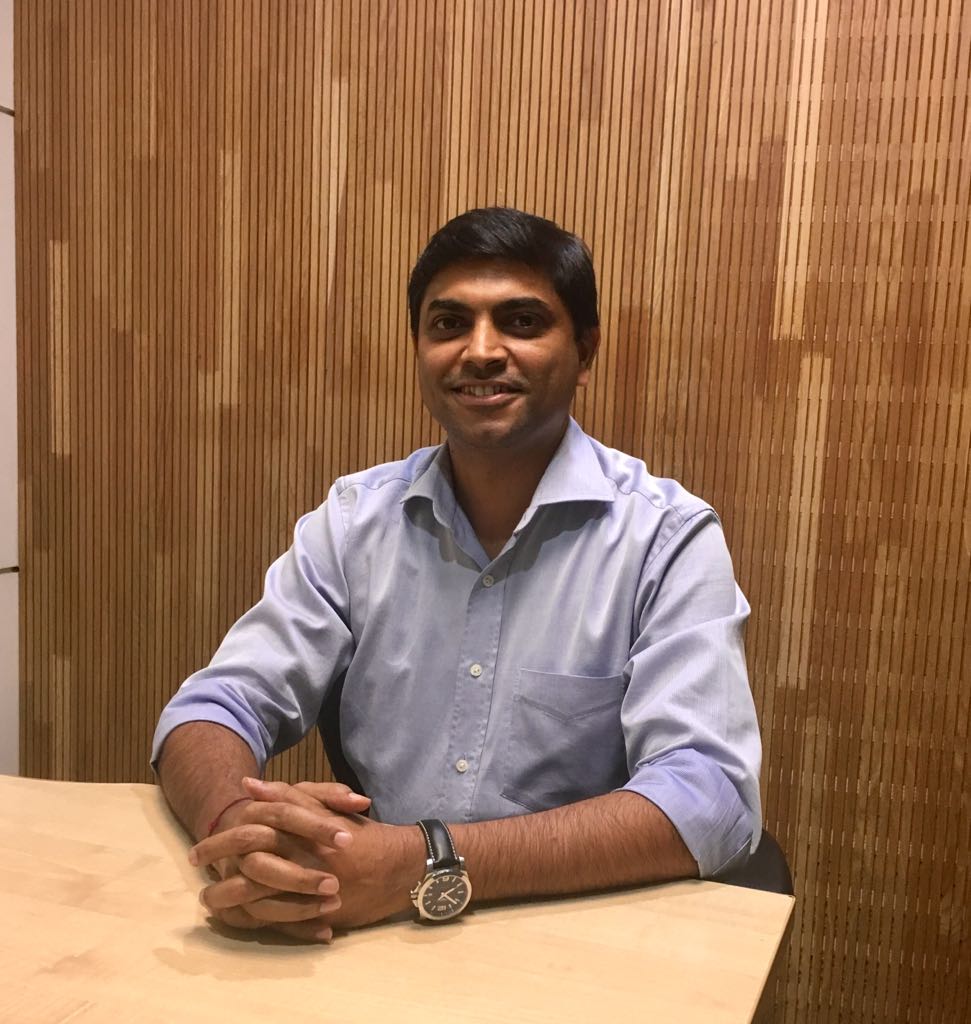 Pallav Jain
Pallav has 15+ years of experience in Payments, Consulting, Omni-channel Retail, Financial services, Process re-engineering, Leading teams and setting up new businesses in India
and internationally.
At PayU India, Pallav is responsible for Consumer Business including
developing and marketing PayU India's latest consumer offering – LazyPay.
Having received masters from IIM Bangalore & bachelor's degree from IIT
Roorkee, he has worked with companies such as Visa, Accenture, Reliance
Retail and ICICI Bank.
In his previous experience with Reliance Retail, he has been awarded for
Outstanding contribution by Mr. Mukesh Ambani for his contribution towards
building a new business unit. Prior to that, as Regional Manager in ICICI
bank, he was recognized as best performer by Ms Chanda Kocchar for his role
in setting up a new vertical. At Accenture, he was responsible for
setting up and leading the Omni-channel retail practice.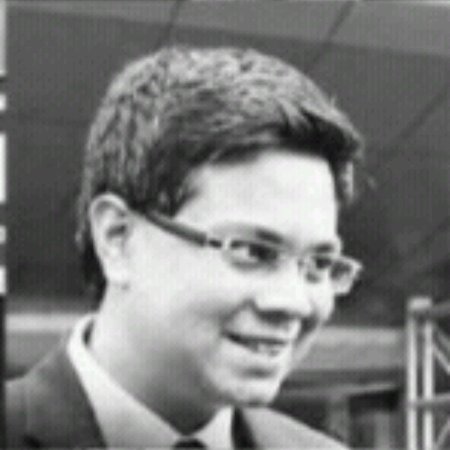 Piush Kothari
Head Strategy, Digital Business and Customer Analytics Aditya Birla Group
Currently Heading the Digital business and Customer Analytics for the Payments Bank. This role constantly reinforces his belief in the future of Fintech in India.Before this he was working in the Chairman's office at Aditya Birla Group. The office works closely with the Group Chairman, Mr. Birla, and advises him on strategic and operational issues across businesses. He has worked​ with the Group companies in Financial Services and Chemicals sectors.Prior to that, as a Principal at Accenture (Management Consulting) in his 8+ year at the firm, he advised clients across Oil and Gas, Metals and Mining, Infrastructure and Private Equity on a variety of areas.From 2002 to end 2004, he worked at Shell in sales and Marketing roles in the Lubricants business. He had joined Shell from IIM Calcutta post my MBA, before which he assisted his family in the textiles business.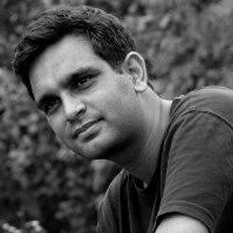 Rahul Ramchandani
Programmatic Evangelist Google
Rahul helps marketers break down the silos in Digital Marketing and achieve a unified view of their customer, across marketing channels and devices. By leveraging the search "intent" signals into Display, Social and Video advertising, and enabling personalization at scale. He helps digital marketers in making their practice more efficient and accountable.
As a Digital Marketing Practitioner in his previous role, he had played an instrumental role in building India's largest non travel e-commerce almost from scratch. Armed with this knowledge of knowing what really works, he now endeavors to help other advertisers surpass their goals and expect much more from Digital with the most advanced and comprehensive Digital Marketing Platform available in the market: DoubleClick by Google.
He has been featured on CNN Money and Fortune magazine for one of the "6 ideas for changing the world".
He has been awarded the Best Digital Marketing Professional Award by the CMO Council and World Brand Congress.
Rahul is extremely passionate about Digital Marketing and Technology, likes doing things differently and is very fond of traveling, trekking, food, squash, badminton and swimming.
Specialties: Digital Marketing, E-commerce, Social Media, Online Analytics, Mobile & Internet technology, Business Strategy, Consulting, Product Management, Business Development, Evangelism, Start-ups.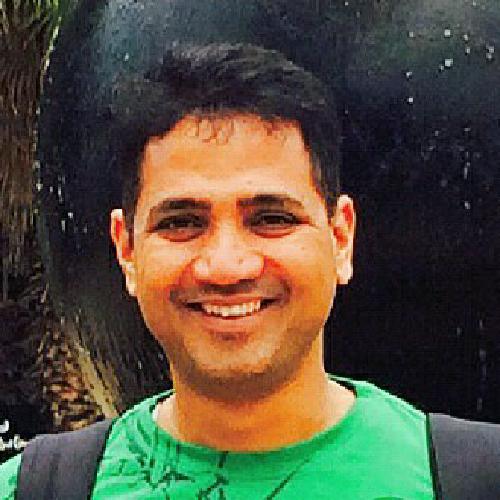 Rishikesh Utpat
Vice President, Digital Channels Barclays
He has strong experience in Global Delivery Model with proven track record in Program management roles at both onshore and offshore.
Has handled large IT transformation programs for global banks and has expertise in transition planning and transition management.
He has also experienced product development life cycle while handling large product development team for a new financial product. He played a pivotal role in setting up and managing globally distributed Agile scrum teams.
Apart from delivery his interests are driving Innovation Agenda, Agile Setup, Startups and understanding Technology trends.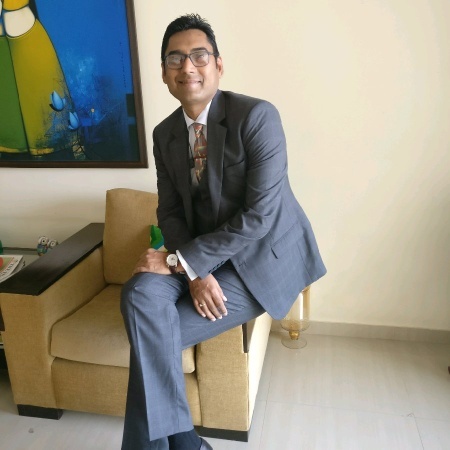 Sai Giridhar
Senior President & Head – Consumer Retail Lending Yes Bank
Self-motivated, result oriented business professional with over 19 years of Retail Banking experience.
He presently Head the Consumer Retail Lending portfolio for Yes Bank. This job role involves end to end management of P&L for the entire CRL Product suite including Auto loans, Two Wheeler Loans, Inventory Finance for Dealerships, Personal Loans, Business Loans, Self Employed Professional Loans, Gold Loans, Loans against Shares & Education Loans. The responsibilities include Product Development, Sales & Distribution channel management, Marketing across a large/ diverse market place and all Technology initiatives & deliverables.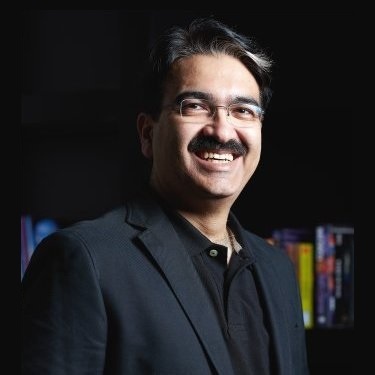 Sanjeev Handa
Vice President and Head of Marketing Maruti Suzuki India Limited
Sanjeev is an Indian School of Business- Hyderabad Alumni and an Economics Graduate with over two and half decades of varied experience in Marketing, Strategy, Brand Management, Advertising, CRM and Sales in leading global organizations across varied industries. His expertise has been in strategizing and creating innovative marketing plans, both offline and digital, steering the execution of marketing programs and new product launches. He has demonstrated success by driving growth in targeted markets through implementation of key projects.
As Vice President and Head of Marketing at Maruti Suzuki India Limited, he is presently leading planning and strategy for NEXA, Motorsports, Digital, corporate and media initiatives. Over the past decade at Maruti Suzuki, he has orchestrated and augmented strategies for launch of the power brands in Maruti's portfolio – Swift Diesel, Maruti SX4, Swift Dzire, Grand Vitara and Kizashi.  He's enabled Swift's turnaround and shaped it up to become an iconic brand in India. And is now managing Nexa – the next game changer for Maruti Suzuki.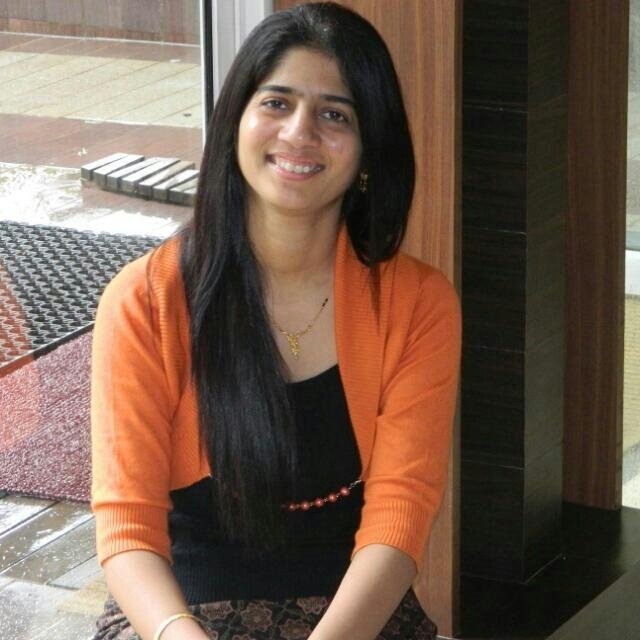 Shilpa Desai
Head – Digital Sales & Marketing IDFC Bank
Shilpa Desai has been working in the digital domain for the last decade and
has extensive experience in setting up Digital Marketing capabilities for
leading banks. She has rich experience in managing digital channels, with
in-depth understanding of emerging trends in consumer behaviour and
application of digital technologies and leveraging them to drive business
agenda. She is part of the start -up team at IDFC Bank and is responsible
for delivering superior digital customer experience across multiple digital
touch points, aligned to business goals. She has prior experience in setting
up the Digital Marketing practice at Standard Chartered Bank for South Asia
and at ICICI Bank.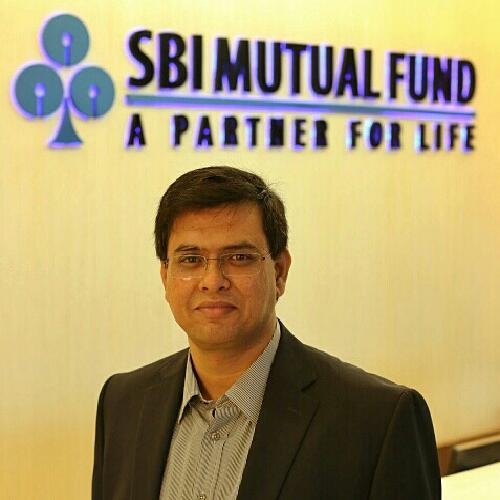 Srinivas Jain
Executive Director and Chief Marketing Officer SBI Funds Management Private Limited
Srinivas Jain is a Executive director & Chief Marketing officer at SBI Funds Management – SBIFM (SBI Mutual Fund), SBIFM mission is to provide best in class investment management expertise to investors, SBIFM is building products, solutions and tools from small retail investors to sophisticated global institutional investors.
Srinivas Jain is a senior CXO level professional with over 23 years experience in Banking and financial services industry of which 19 years in Investment management industry.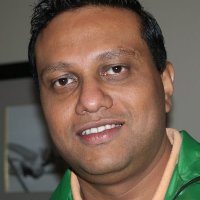 Sumanta Ray
Chief Marketing Officer Narayana Health
Aservice marketing specialist, Sumanta is an MBA with over 18 years of Sales, Marketing & Brand Management experience across leading companies in Healthcare, Insurance, Telecommunications, Retail & Advertising in India as well as International Markets like Africa, Middle East & Far East. Talented leadership level senior sales and marketing professional with multi-industry experience in growing revenue through aggressive sales and brand management with a strong ROI focus. Strong record of revenue delivery and implementing innovative strategies across multiple product categories that result in long-term brand equity maximization and revenue enhancement. Intrapreneural attitude that leads to set up departments & teams from scratch and inspire them to achieve stretch revenue goals. Proven ability to manage brand growth from concept through launch onwards to growth and revenue maximisation. Excellent exposure to international marketing with capability to conceptualise, design & successfully execute go-to-market strategies in Africa, Middle East & South Asia.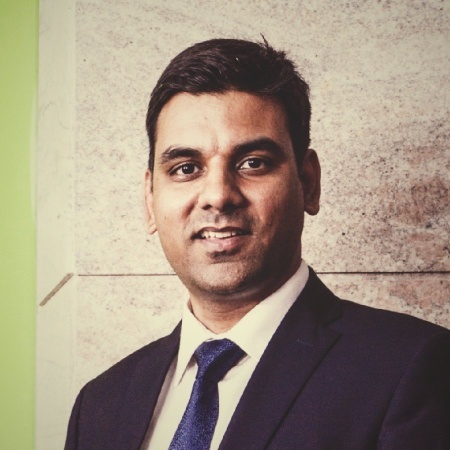 Sumit Bedi
Vice President – Marketing Indiamart Intermesh Limited
Driven by creativity and passion to enhance the brand experience, Sumit is responsible for leading the marketing, advertising, category management, market research and corporate communication initiatives for IndiaMART. He has played an active role in spearheading various brand building and product marketing efforts to lead the brand on a high growth trajectory.
Prior to this, Sumit honed his skills at Info Edge India Ltd, serving as its Associate Vice President, Marketing, where he undertook strategic marketing operations for 99acres.com.
Passionate about the digital ecosystem & online marketplaces, Sumit earned his PGDM from Indian Institute of Management, Bangalore after completing engineering from Punjab Engineering College.
He is an avid reader, leadership and management being his favorite subjects.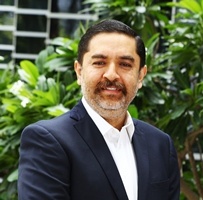 Uday Sodhi
Head – Digital Business Sony Pictures Networks India Private Limited
Uday Sodhi has been heading the digital and new media business at SPN for the SonyLIV
platform since 2014.
SonyLIV is SPN's premium Video on demand (VOD) service providing multi-screen
engagement to users on all devices. Launched in January 2013, it enables users to discover
22 years of rich content from the network channels of Sony Pictures Networks' Pvt. Ltd.
SonyLIV refreshed its brand identity in December 2017. The renewed brand ethos "We LIV
to Entertain" promises to make SonyLIV the ultimate destination for rich entertainment
across genres, screen types and audience preferences. With the best sporting action line-
up, this year from cricketing extravaganza of India series, biggest football tournament like UEFA Champions league, UEFA Europa League, FIFA Under 17 Football World Cup along with other adrenaline sports like WWE, Moto GP, SonyLIV is all set to continue to enthrall its audience.
At SPN, Uday is responsible for driving SPN's OTT platform's growth trajectory and revenue
streams of the new media initiatives by broadening the networks' horizons to digital and
mobile businesses and has over 27 years of experience across varied broadcast and digital
business verticals.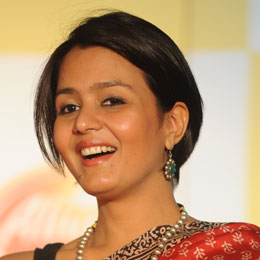 Vani Dandia
Marketing Director – Indian Snacks, Foods PepsiCo India
Vani is a passionate marketer, innovations specialist, and change agent. She was listed by 'Business Today' as the Hottest Young Executives under 40 in 2015, in a nationwide survey. She was also named amongst the 100 most Influential Marketing Leaders listed by the World marketing Congress for 2016. She won the 'India Region Above and Beyond 2014 Chairman's Award' from Indra Nooyi, for successfully building a new platform of growth for Pepsi Foods in 2014. She won the Innovation Excellence Award 2013, and the AMEA PwP Sustained Performance Award
She loves driving change – be it shaping consumer behaviour, bringing in new ways of thinking, or new paradigms for processes or change to flourish. She prefers an outgoing approach combined with creative insight.
She has 19 years of work experience and has worked on the best of global brands, managed cross cultural teams, managed complex launches, developed innovation mixes for different markets – most importantly, created and nurtured consumer love. She currently works with PepsiCo India as the Marketing Director on Indian Snacks.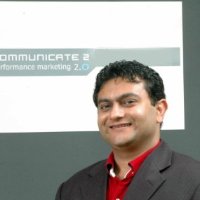 Vivek Bhargava
CEO DAN Performance Group
Vivek Bhargava has been elevated as the CEO of DAN Performance Group. The former CEO of iProspect now heads all-digital performance agencies of Dentsu Aegis Network. This includes iProspect, SVG, Sokrati and the newly launched iProspect Consult. Vivek is the direct manager of all 4 CEOs of these organizations; Rubeena Singh, CEO of iProspect India, Anurag Gupta, CEO of SVG Media, Ashish Mehta, CEO of Sokrati and Lalit Bhagia, CEO of iProspect Consult. Overall, Vivek has more than 650 people, across four agencies, reporting to him.
He consults an impressive roster of 500+ clients in offices based out of Mumbai, New Delhi, Bengaluru, Chennai, Kolkata, and Pune. He advises clients on the most effective digital strategies for their brands. An early frontrunner in the digital revolution of India, Vivek believes that �digital� is no longer optional in the marketing mix, it has developed at such an astounding rate that it has changed business models, making it essential for every brand to be online.