3rd Annual
DRIVERS OF DIGITAL SUMMIT & AWARDS 2018

– Speakers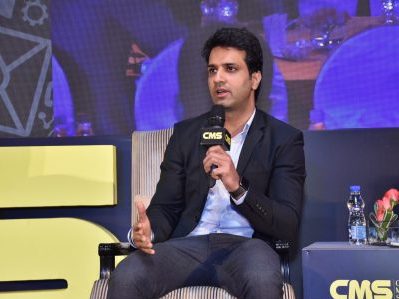 Amit Tandon
Vice President And Business Head | Healthkart
Amit Tandon is a Business Leader, author and avid Speaker. An IIM Ahmedabad & NSIT alumnus with over a decade of experience in leading businesses, strategy and P&L, he is currently heading business, strategy, Marketing and P&L for brand business at HealthKart that has transformed itself from being an e-commerce organization into a digital first brand company in nutrition space. He has previously worked at the Tata group under their coveted TAS leadership program and also as a General Manager at TaxiForSure. He also actively writes for publications such as ETHealth, ETRetail, ETBrandEquity, ETTech. Passionate about technology he also holds a US Patent for designing a level shifter.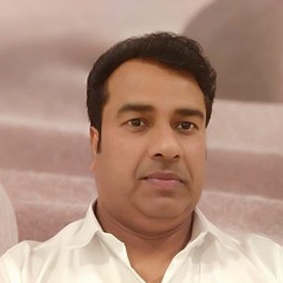 Anil Kumar Singh
Anil Kumar Singh comes to [email protected] with more than 17 years of experience in digital advertising. currently working with [email protected] as a National Director of SEO. There he is Accountable for the agency's SEO and content vision, and managing the growth of the product by overseeing the SEO Leads, supporting the Client Services team, and playing an active role in New Business opportunities.
He was previously India Head of SEO in Interactive avenues, Digital arm of IPG Mediabrands . He had built SEO team & business from scratch and stabilised IA into a leader in SEO for the Indian market working with major brands like ICICI BANK, Micromax, Cleartrip, SBI, Mahindra & Mahindra, GENPACT,Dishtv, Airtel and BookMyshow. Anil helped Interactive Avenues SEO Business reach scale in less than 3 years.
Qualification : Master of Computer Science (M.Sc)
Honors and Awards :
Best SEO -India Digital Media Awards 2015 Exchange4Media & Jagran June 2015
Best SEO Category Award by Afaqs! At DIGITAL AGENCY AWARDS 2015 Afaqs! & Jagran.com August 2015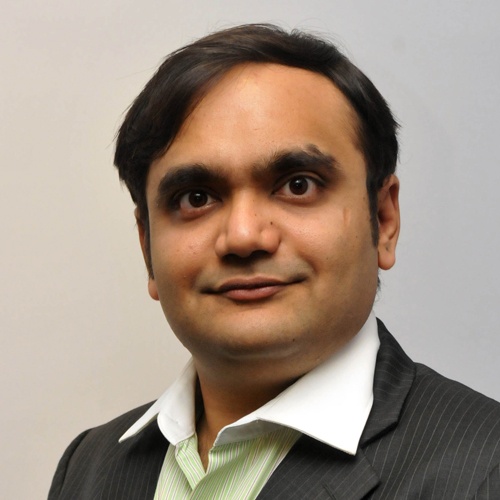 Balaji Vaidyanathan
Deputy Head – Marketing | Franklin Templeton Asset Management
Mr. Balaji Vaidyanathan is an integrated marketing and communication specialist with over 15 years of extensive experience in Financial Services.
As Deputy Head – Marketing for Franklin Templeton Investments, Mr. Vaidyanathan is responsible for building the marketing value proposition and leading key brand initiatives for the firm in India. Franklin Templeton Investments is a global investment management firm headquartered in San Mateo, California with over 70 years of investment expertise across 35 countries and with assets under management of close to US $750 billion. In India, Franklin Templeton Mutual Fund has a rich heritage of over 2 decades of managing investor monies.
Mr. Vaidyanathan's priority is to make consumers in India and other parts of the world aware of that little thing called Mutual Funds and how it can help change their lives in the long run. However, given that most consumers live in the present and hence, planning for one's future is hardly a priority, it gets kind of interesting and challenging at times. Mr. Vaidyanathan has been a pioneer in the Indian Mutual Fund industry with his initiatives on using gamification and video content to promote investor education in the online space.
Prior to his current stint with Franklin Templeton Investments, Mr. Vaidyanathan was associated with other financial services brands like Edelweiss Financial Services and Birla Sun Life Mutual Fund in key marcom roles.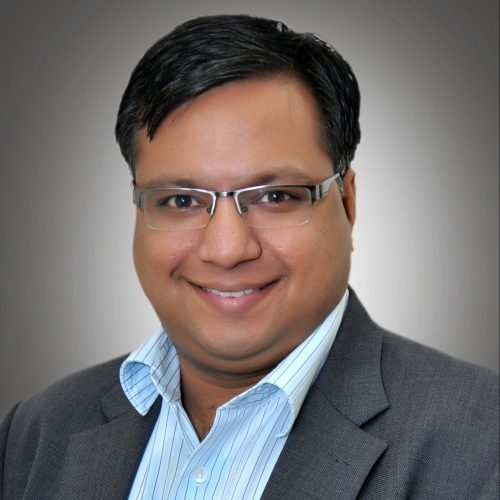 Gagan Singla
Chief Marketing Officer | Angel Broking
Mr Gagan Singla is the Chief Marketing Officer of Angel Broking and the core member driving Angel in its growth trajectory in the digital world. A technologist by training and marketer by passion, Mr Gagan Singla is one of those rare professionals who can simultaneously handle responsibilities of a marketer and a data scientist. In fact, his analytical, data-driven approach adds a new dimension to marketing. With unmatched skills in Marketing, Technology and a thorough understanding of Analytics, Mr Singla is leading the Digital Transformation at Angel Broking.
Mr Singla's Core Competencies include digital and mobile strategy, digital marketing and scaling, customer analytics and insights, product management, data and technology driven enterprise transformations, brand building, Corporate Communication and E-Commerce.
With more than 12 years of experience – primarily in delivering large analytics-driven transformations across multiple sectors and geographies, Mr Singla is the go-to man when it comes to devising strategies that are extremely focused and stakeholder-specific.
In his eventful professional career, Mr Gagan Singla has worked with prominent names like Hughes, PwC, Deloitte and Quikr India with extensive assignments in the UK and the USA. Prior to coming on-board with Angel Broking, Mr. Singla was the global CMO of Simplilearn, an online education provider of professional certification training, based in Scotts Valley, California, USA. Mr Singla contributed significantly to Simplilearn's marketing efforts in India and Global Markets.
Mr Gagan Singla firmly believes that true knowledge is accomplished only when it is shared and discoursed. His spirited thoughts and optimistic nature makes him much sought-after speaker at various platforms. As an experienced corporate insider, he speaks occasionally at Universities and Forums on Analytics and Information Management, including University of California at Berkeley, Indiana University-Kelly School of Business at Indiana and University of Notre
Dame-Mendoza School of Business at Indiana. Apart from his inspiring and insightful speeches, Mr Gagan Singla has also co-authored multiple research publications in the area of Graph Theory and Data Mining from the esteemed American Mathematical Society. Mr Gagan's reputation as an influential personality comes with his membership of the Advisory Board of the prestigious DMAI (Data-driven Marketing Association of India).
A Graduate in Computer Science & Engineering from Indian Institute of Technology (IIT) Delhi and Master's in Business Administration (MBA) in Finance and Systems from Indian Institute of Management (IIM) – Lucknow. His deep understanding of technology and customer behavior, coupled with his affable nature, make him a highly distinguished individual.
Under Mr Singla's dynamic leadership, Angel Broking has accelerated its all round digitization journey. Mentioned below are his prime contributions:.
Digitizing Business Process:
Digi-Pitch consisting of Digi-Web, Digi-Talk, Digi-TAB and its integration with DKYC, where technology goes to the customer than the other way around has become a game changer. Further, several back -end automation initiatives were undertaken to ensure faster activation of newly on-boarded customers. It is the first time in the history of broking industry where a customer can open a paperless account at his doorstep and can start Trading within 1 hour from completion of KYC.
Digital Servicing & Customer Experience:
With an objective to continuously enhancing customer experience, Mr Singla lead the development of a Digital Servicing Platform that ensures uninterrupted customer service through paperless and real time feedback and review mechanism. Customers can interact with company not only through APP but also through Social Media Platforms. Further, effective use of Artificial Intelligence and BOTs, Mr Singla helped the company build an automated customer feedback and complaint resolving mechanism.
Digital Sell-ing: An initiative where target audience are reached and engaged through Digital & Social Media Platforms. The execution involves deploying of Advance Web Analytics, Online Consumer Behavior Insights, Search Engine Marketing to name a few
Digital Marketing: A reach-out program where target customer group is approached with unique creative campaigns. The initiative also focuses on sharing market insights and educating the target population through various interactive medium thereby helping them to take informed investing decisions. A unique initiative 'Digi-thon' was launched to engage Business Partner on the digital platform.
Digital Brand Building: The activity kicked off with revamping the Company Website, making it more responsive, simple and optimized. The activity also involved roll-out of Online Advertising campaigns. The company bagged prestigious awards for the industry on the same.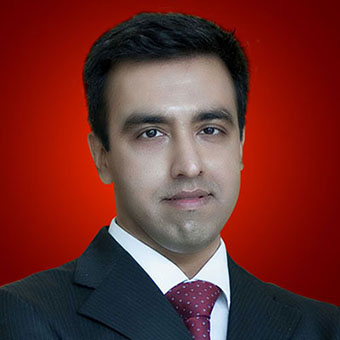 Girish Kalra
Sr. Vice President | ICICI Lombard General Insurance Corporation Limited
Experience
· Career spanning nearly 2 decades
· Multi Industry Exposure – Advertising, Consumer Goods, Mutual Funds, Insurance
· Hands on experience straddling Brand Building, Marketing promotion, Product Management, Direct Marketing, Online marketing, Social Media management, Corporate Communications (External and Internal), Research, Event Management
· Worked in Established as well as Start-up firms
· Performed under Indian and MNC leadership structures
Companies
· ICICI Lombard General Insurance – Sr. VP, Marketing & Corporate Communication
· Mirae Asset Investments – Head, Marketing & Corporate Communication
· Franklin Templeton Investments – Sr. Manager, Marketing
· Pidilite Industries Ltd. – Product Manager, Consumer Products
· Draft FCB-Ulka Advertising – Account Planning Executive
Education
· MMS – Jamnalal Bajaj Institute of Management Studies, Mumbai
· B.E. – Vivekanand Institute of Technology, Mumbai
Honors & Awards
· Guinness World Records – Caring Hands, CSR initiative – 2018
· Kyoorius Awards – Mamma Elephant Award – 2018
· Jury Member – CMO Asia Awards, 2018 & India PR & Corporate Communication Awards (IPRCCA)– 2017
· Speaker – Stratcom – 2017
Hobbies
· Formula 1
· Technology trends – Reading & blogging
· Philosophy of life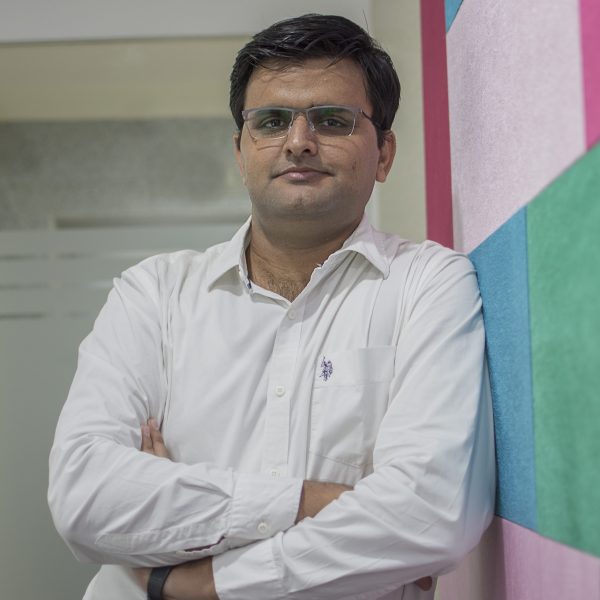 Jagmal Singh
Chief Technology Officer | Paisabazaar
Jagmal Singh is the Chief Technology Officer at Paisabazaar.com, India's largest lending marketplace. He leads all tech functions including infrastructure, engineering, mobile and app for Paisabazaar. Jagmal is an alumni of IIT Delhi and has worked with one of the world's top hedge funds for over 5 years. He has also been an entrepreneur, building two start-ups, one of which was acquired by Cardekho.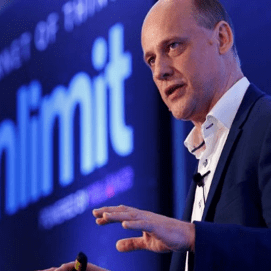 Jürgen Hase
Chief Executive Officer | UNLIMIT – A Reliance Group Company
Jürgen Hase is the CEO of UNLIMIT wherein he is responsible for strategic planning as well as the growth and expansion of Unlimit. He plays a crucial role in strategizing and overseeing the execution.
Jürgen has been a part of Unlimit ever since its inception in 2016. In less than 2 years, he has implemented all the relevant IoT layers, right from managed connectivity to device management and application software to any form of analytics, setting a global benchmark in implementing IoT services.
With over 20 years of experience in the global telecommunications industry, Jürgen has extensive IT expertise spanning technical and solution engineering to strategic alliances, keeping in mind the needs and requirements of the Indian market. In parallel, Jürgen is also the founder of a partner certification program for all relevant IoT services for Automotive, Industry 4.0 and Transport & Logistics industry.
Prior to joining UNLIMIT, Jürgen was the Director of IoT / M2M at the Ooredoo Group where he was responsible for the overall IoT activities and services in Middle East, North Africa and South Asia for multiple vertical segments such as Automotive, Telematics, Smart Cities, Healthcare, Insurance and Energy. Previously, Jürgen was also the Vice President for Deutsche Telekom and Founder of the M2M competence center at the organization.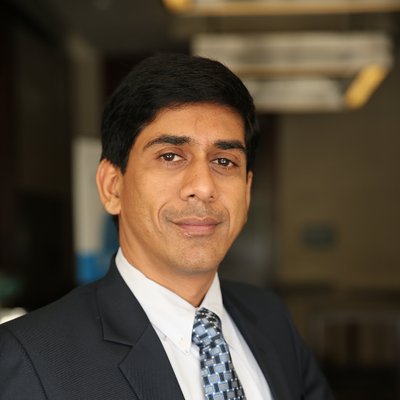 Mukesh Jain
A Techno-Biz Leader with 22+yrs experience leading multinational organizations (MICROSOFT, RELIANCE JIO, NICE & VFS Global) in Digital Transformation, Product Engineering, Management, Large-Scale Development, Big Data Analytics, AI, IoT, Blockchain, Advertising, FinTech, MarTech, Social, Media, Cloud, Mobility, Product Quality, setting up & managing Large GIC (Global Inhouse Centres) in India and leading business globally & delivering innovative results consistently.
Unique mix of Technology, Business, Analytics, Management, Execution and People.
As recognized leader in the field of Analytics, Digital Advertising, Software Engineering, User Experience, Product Management & Process Excellence community. Frequently speak at international conferences, business schools & engg colleges on these topics. Have authored and published 2 books in USA and now writing 3rd book.
Currently working @ VFS Global as CTO leading Technology Product Innovation & Business Transformation.
Successfully Setup GIC (Global In-House Center) for NICE in Pune (0 to 509 employees in 17 months). Built 4 Large R&D teams delivering innovation in Large-Scale Big Data Analytics.
Prior to NICE, I worked at Reliance Jio as Vice President & Head of Big Data Analytics, Advertising Business and Social Media Monitoring, Product Management, provide end-to-end analytics and build new age Monetization techniques that deliver value to advertisers and users.
Prior to Jio, worked at Microsoft for 13+ yrs – Leading large global teams delivering very large scale engineering products like Outlook, OWA, Bing, Hotmail, MSN, Advertising, Analytics, that enable billions of people across the globe to realize their full potential. I provided techno-biz leadership for MS-Verizon and MS-Yahoo! partnerships.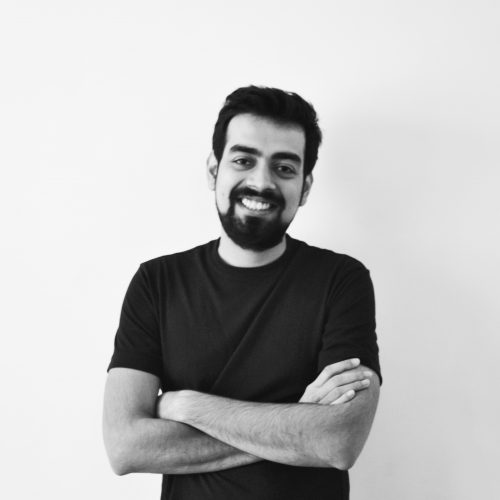 Pranav Agarwal
Pranav Agarwal (Co-founder, Sociowash) – Marketeer, Business Leader
A Delhi University and AIESEC alumnus, Pranav started his career with KPMG as a tax consultant. He is currently heading business, new business acquisition and P&L at Sociowash which he co-founded in April 2015 with Raghav Bagai.
Pranav brings with him a deep understanding of consumer behaviour and a strategic perspective with his experience of collaborating with various brands across Media, Electronic Consumer Goods, Consumer Goods, Financial Services etc.
His expertise in the content space also led to the inception of Baefikre, an e-commerce start-up that reflects his love for design and creates a holistic consumer experience.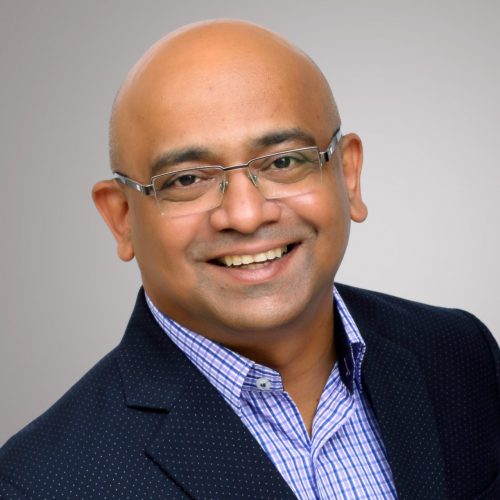 Prasad Shejale
Co-founder CEO | Logicserve Digital
Prasad Shejale is a lover of 'All things Digital'. For him digital is a huge universe where each marketing tool and platform plays its vital role in benefitting the client's need.
And if you catch him in his break with a cup of chai he will let you in on his secret love for display and search marketing. His passion for digital marketing and a sense of understanding people makes him a unique entrepreneur who knows how to transfer an effective idea into a successful campaign.
An IIT Chennai Alumnus, his intuitiveness makes him a go-to for any solutions or converting ideas into reality.
He Cofounded Logicserve Group in 2007 and grew it from a small team to a high performing result-oriented group. He spearheads Logicserve Digital, the Indian arm of Logicserve Group.
An entrepreneur with experience and exposure not just of the Indian Digital Marketing space, but also Global Digital space, Prasad Shejale offers unique insights on what can and is actionable for the services that you provide. An expert in performance marketing, his solutions and analysis enables one to reach not just the 'why' but also the 'how' of every solution.
Prasad has been instrumental in:
Setting up and Growing Integrated Digital Media agencies in UK & India
Setting up successful consumer facing products in India and Europe
Enabling the agency to become a DoubleClick Certified Marketing Partner in India
Prasad is an amateur photographer and an avid follower of eCommerce trends across the world.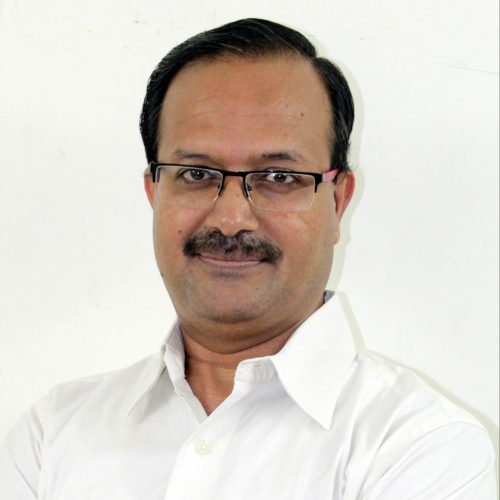 Rajasekar KS
GM – Marketing | Matrimony.com
Speaker, writer, social media and content strategist, Raj helps organisations leverage content and social media to create conversations and turn fans into collaborators. He was recognised by Adobe & Paul Writer among Top 100 Content Leaders (2018 & 2017). Recognised among World's Top 100 Content Marketers 2018 Listing by Express Writers (USA). In 2017, he was recognised among the Most Influential Content Marketing Professionals in India, by the World Marketing Congress.  He was also recognised among Top 100 Influential Marketing Leaders in India by the World Marketing Congress (2016).
He writes on technology, content marketing, social media culture in the Economic Times,
Business World and Business Line.
He tweets @rajasekarks_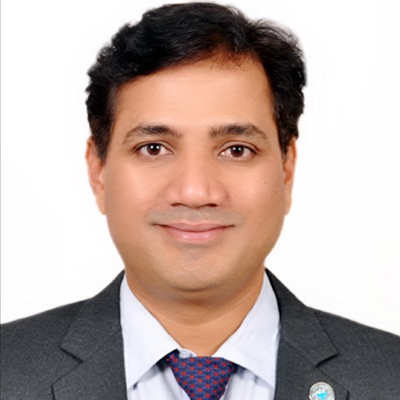 Rishikesh Utpat
Head- Digital Delivery | LTI
Rishikesh Utpat is currently leading Digital programs in LTI and has led Digital channels for Banks prior to this. He is a leader in digital led transformation space and has mentored his global clients across banking sector, on their strategic digital transformation journeys. He is passionate about delivering immersive Customer Experience by leveraging emerging technologies, and works actively with Fintech/start-ups ecosystem in conceptualizing Business IT solutions that blend right mix of Digital and Physical.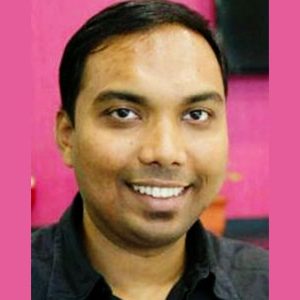 Rituraj Bidwai
Head Of Brand | Mahindra Susten
A decade of experience in Marketing and Brand Communication with specialization in Digital.
Astute understanding of various digital marketing channels coupled with solid technical knowledge gives me an edge in implementing brand related campaigns derived from the overall business objectives. Data is an integral part of my work style ensuring a fair balance of execution and result KPIs, important for any strategy to be successful.
The work done during my stint with Godrej won awards by "Asia Retail Congress" and "CMO Asia Brand and Marketing Excellence Awards".
Relevant areas of core strengths – Digital strategy in Search, Social, Mobile, User Experience on web and mobile, Analytics mapping on Search and Social channels, User journey management, SEM, Online Reputation Management, SEO, eCRM, Media planning and performance marketing.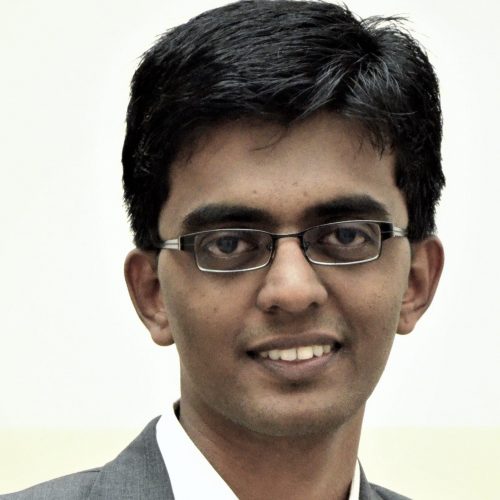 Sethu Chidambaram
Sethu Chidambaram, Head of Analytics (BankBazaar)
Sethu heads the Analytics & Cross Sell teams at BankBazaar. In this role, he is focussed on monetizing BankBazaar's existing data assets and setting up an efficient and scalable cross-sell platform. Previously at BankBazaar, he was handling a variety of roles including managing the Business Intelligence function and Strategic Initiatives. Prior to BankBazaar, Sethu has worked in Product, Strategy, and Investment Banking functions of firms such as Cholamandalam Investments & Finance and Daiwa Capital.
Sethu holds an MBA from IIM Calcutta and an engineering degree from College Of Engineering, Guindy, Anna University.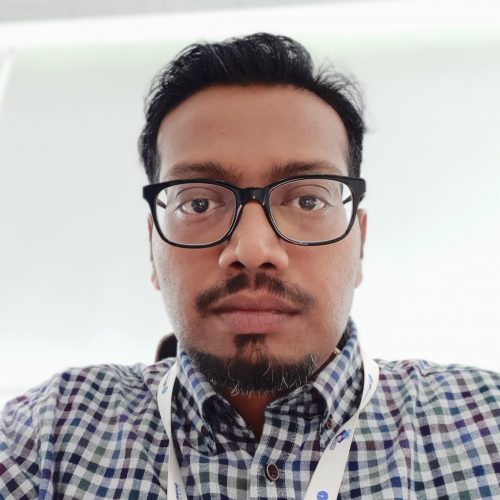 Vinaikrishnan Nair
Head, Insurance Service Delivery (IT) | SBI General
Vinai, is an MBA, with about 17 years of experience in the Banking & Financial Services industry, primarily spread across Business Analysis, Consulting, IT Delivery, Process Re-engineering, Sourcing and Strategy.
He has been a part of SBI General Insurance Co Ltd for since its inception and was responsible for setting up and delivering IT Services across various technology platforms. He was a member of the core team that has been instrumental in setting up the IT Strategy, Architecture and Governance processes for the company.
In his current role, he is also responsible for running the core insurance services as well as to lead and implement the Digital Transformation Initiatives.
Prior to SBI General, he has worked with a leading technology company as a consultant for assignments with Insurers in Asia & Europe. He has played key roles in various start-up insurance ventures and IT enablement of functions such as Policy Administration, Claims, Sales Channel Management and Operations & Customer Services.
He loves to read and listen to music in his free time.