Notice: Use of undefined constant posts – assumed 'posts' in /home/dodawards/public_html/wp-content/plugins/exec-php/includes/runtime.php(42) : eval()'d code on line 12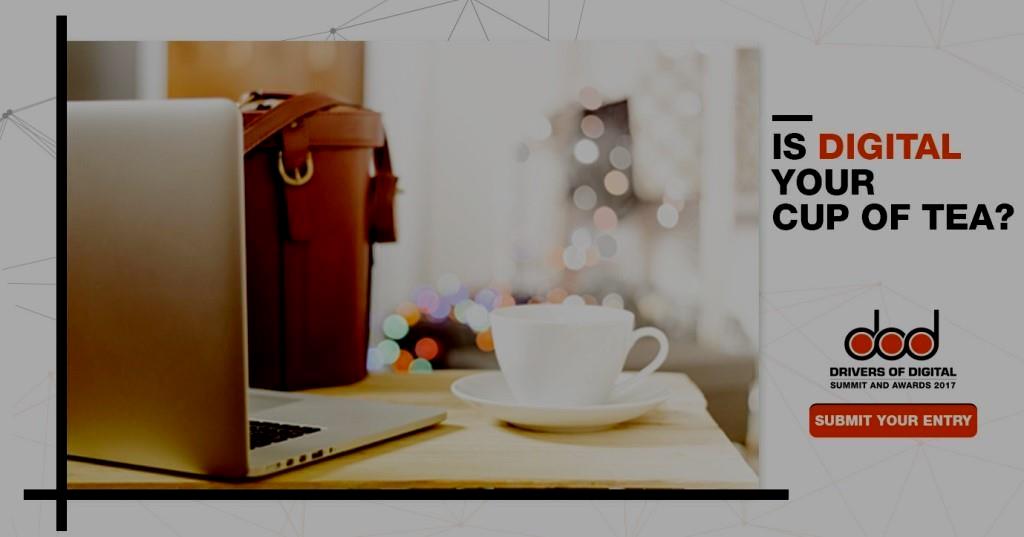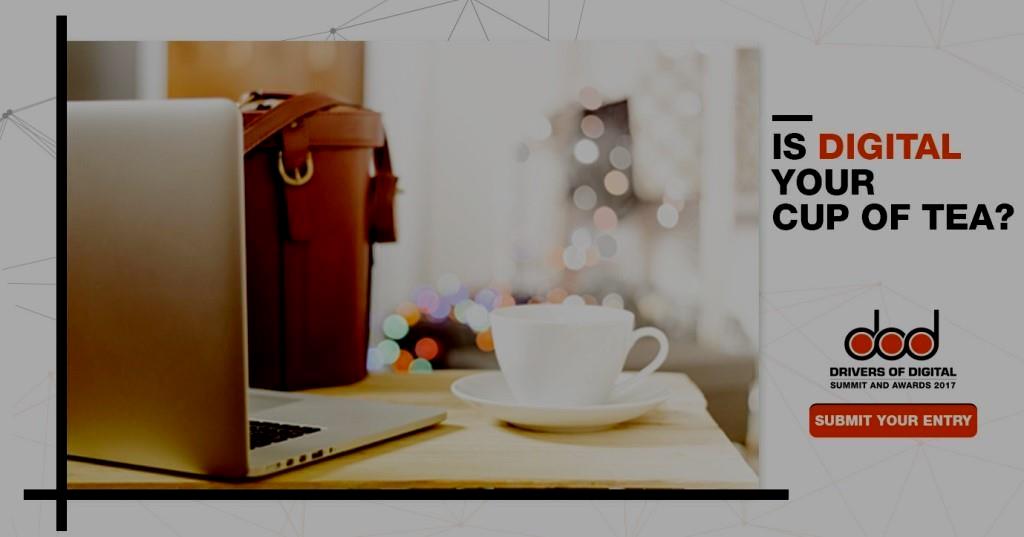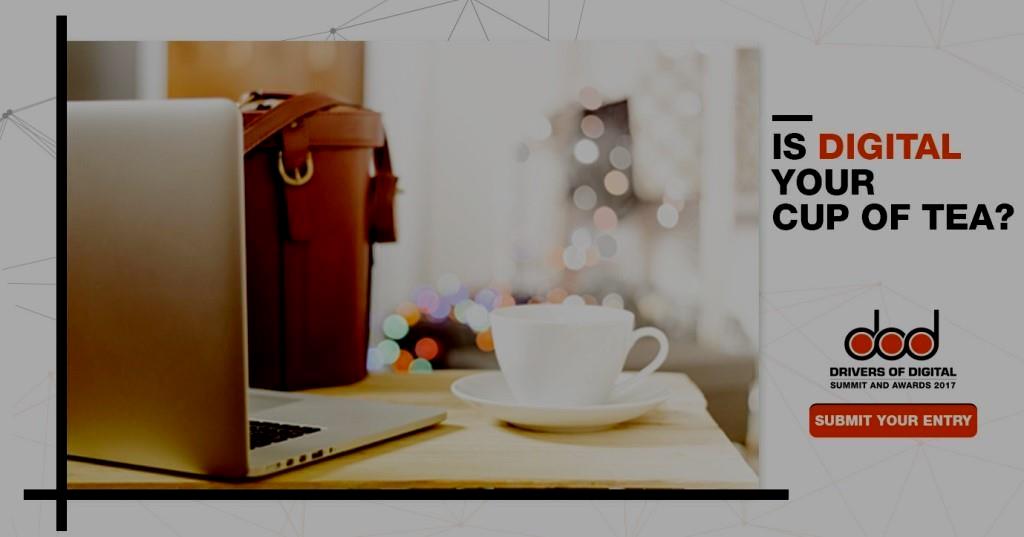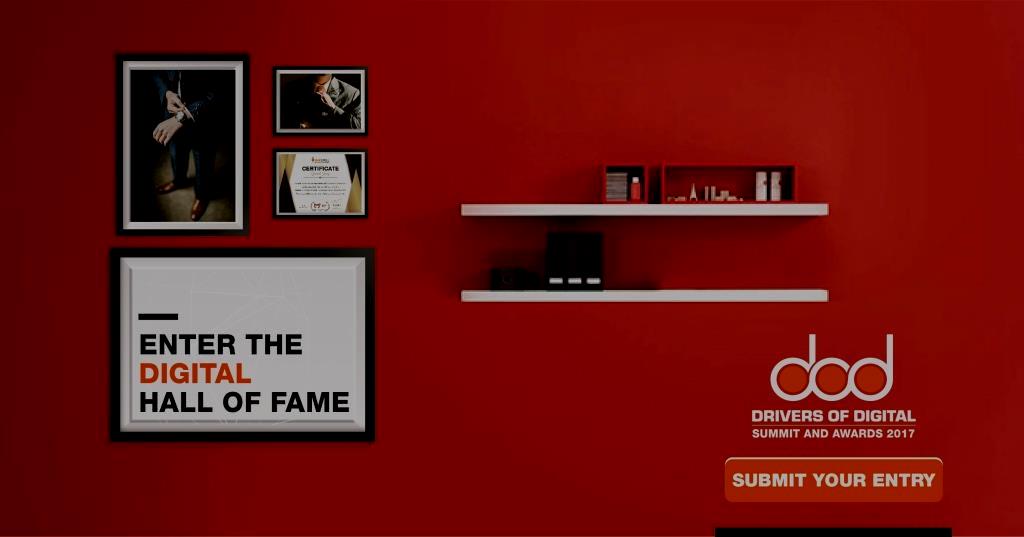 Notice: Use of undefined constant posts – assumed 'posts' in /home/dodawards/public_html/wp-content/plugins/exec-php/includes/runtime.php(42) : eval()'d code on line 120
We are swiftly advancing towards the next Industrial Revolution – a phenomenon which is popularly
known as Industry 4.0. The Digital sector has been the major driver of this monumental change that
has engulfed businesses and industries. The Drivers of Digital Awards and Summit is the leading
program in India that has been designed to identify, acknowledge and reward the enterprises,
agencies, and individuals who have significantly transformed the following functions of the industry
by leveraging the power of Digital and Automated processes: Online and Mobile applications and
services, Digital Marketing, FinTech, MarTech, AdTech, eCommerce, Startup Ecosystem, Content
development and publishing, Media Management, etc.
Additionally, we shall have the business leaders and connoisseurs share their views, experiences and
knowledge pertaining to Digital transformations through Keynote Addresses, Panel Discussions and
Insightful Presentations. Into the third edition this year, the Drivers of Digital Awards and Summit
has emerged as the top property that discusses and rewards Digital innovations. Numerous stalwarts
and stakeholders of the industry come together to form the Jury of this program and contribute to
making the Drivers of Digital Awards the best in its category, while adding unmatched value and
credibility to the entire initiative. Multiple factors have combined to ensure that the Drivers of
Digital Awards is the most coveted and sought-after honour for the digital fraternity in India.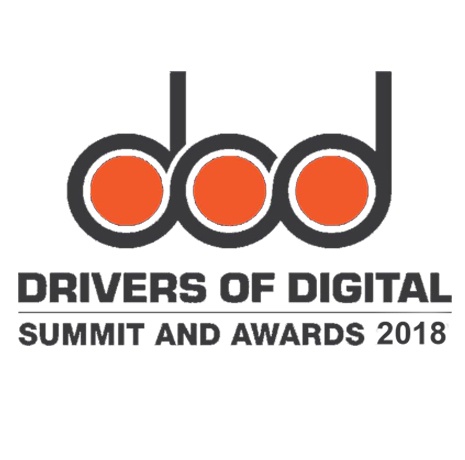 Notice: Use of undefined constant posts – assumed 'posts' in /home/dodawards/public_html/wp-content/plugins/exec-php/includes/runtime.php(42) : eval()'d code on line 162

Notice: Use of undefined constant posts – assumed 'posts' in /home/dodawards/public_html/wp-content/plugins/exec-php/includes/runtime.php(42) : eval()'d code on line 207

Piyush Pushkal
Dell
Drivers of Digital Awards and Summit is a great platform. Look forward to the success of these awards every year.

Vineet Bajpai
Magnon Group
The crowd is fantastic, represents the industry. Drivers of Digital Awards and Summit is special because these are awards specifically for Digital.

Rahul Ramchandani
Programmatic Evangelist - Google
"There isn't anyone else who is doing something like the Drivers of Digital Awards and Summit "

Dr. AK Manocha
Chairman and MD - IRCTC
Drivers of Digital Awards and Summit is one of the most useful digital platforms that I have come across

Sanjeeb Chaudhuri
Global Brand Head and CMO | Standard Chartered
I found the Drivers of Digital Awards and Summit in Delhi today Fantastic. I like the mix of Keynote Speakers along with the group discussions on topics that were relevant and realistic in the current context. I saw a very interesting mix of participants from various industries and segments – agencies, brand owners, media owners etc.

Avinash Tharan
Director - India | Sociomantic
In terms of programmatic, a great panel to be associated with. We had an interesting conversation. Look forward to many such discussions as the Drivers of Digital Awards and Summit.

Juergen Hase
CEO | Unlimit by Reliance
Drivers of Digital Awards and Summit was a great show, It's a pleasure to be here. It's a good mix of Customers and experts…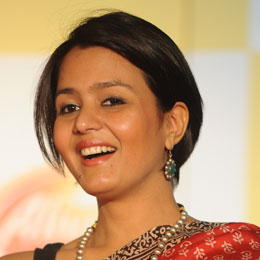 Vani Gupta Dandia
Director Marketing, PepsiCo India
This Summit was interesting specially as it was on Drivers of Digital with a focus on the ecosystem that has determined the growth of Digital in India.
Notice: Use of undefined constant posts – assumed 'posts' in /home/dodawards/public_html/wp-content/plugins/exec-php/includes/runtime.php(42) : eval()'d code on line 256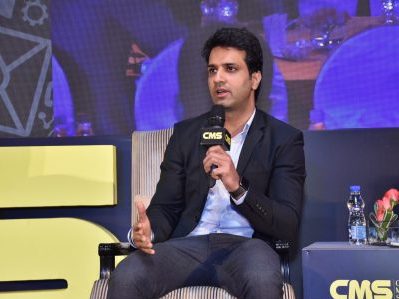 Amit Tandon
Amit Tandon is a Business Leader, author and avid Speaker. An IIM Ahmedabad & NSIT alumnus with over a decade of experience in leading businesses, strategy and P&L, he is currently heading business, strategy, Marketing and P&L for brand business at HealthKart that has transformed itself from being an e-commerce organization into a digital first brand company in nutrition space. He has previously worked at the Tata group under their coveted TAS leadership program and also as a General Manager at TaxiForSure. He also actively writes for publications such as ETHealth, ETRetail, ETBrandEquity, ETTech. Passionate about technology he also holds a US Patent for designing a level shifter.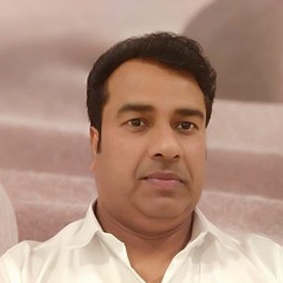 Anil Kumar Singh
Anil Kumar Singh comes to [email protected] with more than 17 years of experience in digital advertising. currently working with [email protected] as a National Director of SEO. There he is Accountable for the agency's SEO and content vision, and managing the growth of the product by overseeing the SEO Leads, supporting the Client Services team, and playing an active role in New Business opportunities.
He was previously India Head of SEO in Interactive avenues, Digital arm of IPG Mediabrands . He had built SEO team & business from scratch and stabilised IA into a leader in SEO for the Indian market working with major brands like ICICI BANK, Micromax, Cleartrip, SBI, Mahindra & Mahindra, GENPACT,Dishtv, Airtel and BookMyshow. Anil helped Interactive Avenues SEO Business reach scale in less than 3 years.
Qualification : Master of Computer Science (M.Sc)
Honors and Awards :
Best SEO -India Digital Media Awards 2015 Exchange4Media & Jagran June 2015
Best SEO Category Award by Afaqs! At DIGITAL AGENCY AWARDS 2015 Afaqs! & Jagran.com August 2015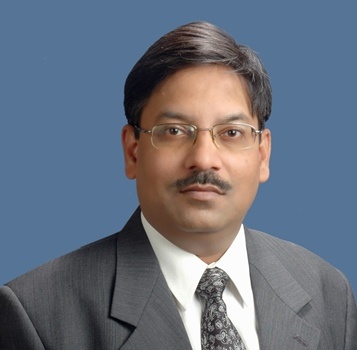 Anuj Kumar
Anuj took charge as COO Asset Management Services at CAMS in June 2016. CAMS is a premier service partner to Mutual Funds serving 63% of Indian MF industry and several Alternative  Investment Funds ( AIFs). At CAMS, Anuj drives CAMS' management objectives to further strengthen the technology transformation architecture and fortify existing relationships with Mutual Funds (MFs) and AIFs. He leads the asset management services with an expanded service suite, driving innovation and leadership in the areas of service quality, analytics & business intelligence. He also drives the overall digital agenda. In his earlier stints, he has worked with Godrej Appliances, ICICI group, Daksh, IBM and Concentrix in a career spanning over two decades. Anuj Kumar is an alumnus of IIM Kolkata, and graduated from BIT Ranchi in Mechanical Engineering.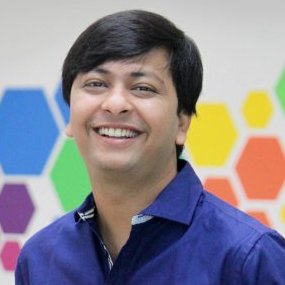 Ashish Bhansali
Decade long experience in delivering consumer internet products at a rapid pace. Built focused teams delivering high performance results. Passionate for building innovative, next-generation products, technologies, and businesses.
– Track record of delivering multiple product initiatives from conception to launch.
– Product expert in vertical areas like online videos(OTT), E-commerce, advertising technology, mobile apps, payments, peer-to-peer systems, subscriptions, retail, user engagement, etc.
– Translate long term into vision into step-by-step executable plans and prioritize them, backed on right blend of technical and visionary capabilities.
– Ability to take risks like an entrepreneur while being realistic and goal-oriented.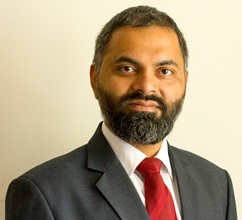 Ashish Tiwari
Ashish is a marketing professional with over 16 years of experience into various verticals of marketing. He currently heads the Digital Marketing function for Hero Motors Group which includes companies like, Hero Cycles, Firefox Bikes, Hero Motors, BSH (Srilanka), Avocet Sports (UK), Munjal Kiriu, Hero ZFH, Hero Global Design Centre (Manchester), Munjal Hospitality & lifestyle chain OMA.
During the career span of 16+ years, he had worked for brands like Nokia, eBay, General Motors, HCL, Vodafone, Jubilant and extensively trained on consumer/trade/B2B marketing/ Analytics. He has handled assignments of Digital Marketing, Consumer Insights, Data Analytics, CRM, ecommerce, product management, pricing, placement, consumer promotion, brand launch, brand management, events, incentive schemes, PR management, trade promotions, branding & visibility planning to name a few.
Ashish is decently tech savvy in amalgamation of various platforms (mobile/web/voice) & technologies and the usage of data mining & visualisation software's like Tableau apart of advance excel.
Ashish is a music buff besides being an avid reader, and loves to cycle around in his free time.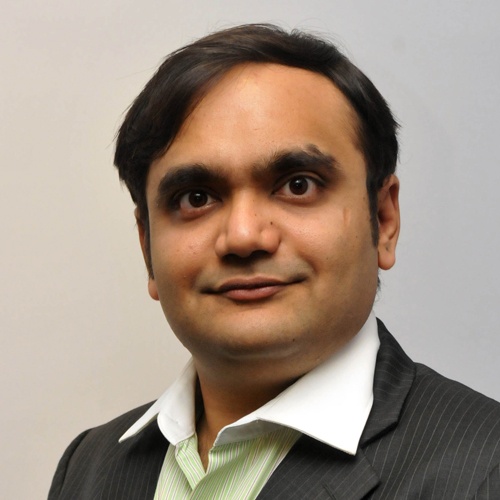 Balaji Vaidyanathan
Mr. Balaji Vaidyanathan is an integrated marketing and communication specialist with over 15 years of extensive experience in Financial Services.
As Deputy Head – Marketing for Franklin Templeton Investments, Mr. Vaidyanathan is responsible for building the marketing value proposition and leading key brand initiatives for the firm in India. Franklin Templeton Investments is a global investment management firm headquartered in San Mateo, California with over 70 years of investment expertise across 35 countries and with assets under management of close to US $750 billion. In India, Franklin Templeton Mutual Fund has a rich heritage of over 2 decades of managing investor monies.
Mr. Vaidyanathan's priority is to make consumers in India and other parts of the world aware of that little thing called Mutual Funds and how it can help change their lives in the long run. However, given that most consumers live in the present and hence, planning for one's future is hardly a priority, it gets kind of interesting and challenging at times. Mr. Vaidyanathan has been a pioneer in the Indian Mutual Fund industry with his initiatives on using gamification and video content to promote investor education in the online space.
Prior to his current stint with Franklin Templeton Investments, Mr. Vaidyanathan was associated with other financial services brands like Edelweiss Financial Services and Birla Sun Life Mutual Fund in key marcom roles.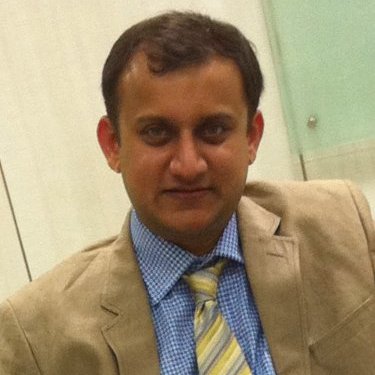 Dr. Kushal Sanghvi
A penchant for advertising, media and communications drove him to the industry and has been with him for about 20 years now. Have been with various media companies and held various roles and responsibilities, he had the fortune of working with some of the finest people in our industry, through the path of having couple of mentors and building relationships all along. Have essayed roles in print, digital, television, OOH,content and also the invention of wireless and telephony revenue in the revenue with the pioneer show- Indian Idol that started it all! There is a also a bit of a creative thinker inside him which has helped in various roles and responsibilities, creating products, platforms and solutions for clients and companies at both ends. Dr. Sanghvi has also worked with a few startups and given shape to their businesses, revenue streams ,brand and creating success in the same has always given him a high. Being founder member of Rediff.com was a significant learning and tipping point in his graph.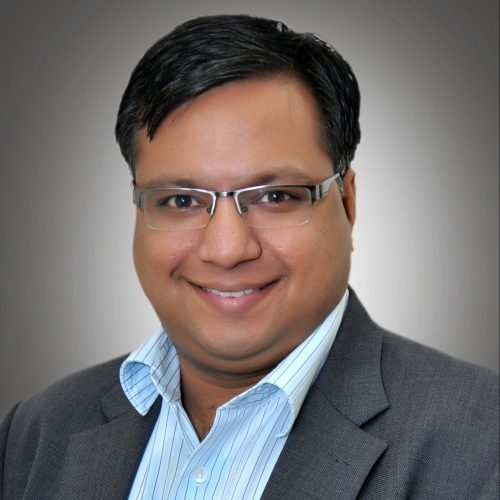 Gagan Singla
Mr Gagan Singla is the Chief Marketing Officer of Angel Broking and the core member driving Angel in its growth trajectory in the digital world. A technologist by training and marketer by passion, Mr Gagan Singla is one of those rare professionals who can simultaneously handle responsibilities of a marketer and a data scientist. In fact, his analytical, data-driven approach adds a new dimension to marketing. With unmatched skills in Marketing, Technology and a thorough understanding of Analytics, Mr Singla is leading the Digital Transformation at Angel Broking.
Mr Singla's Core Competencies include digital and mobile strategy, digital marketing and scaling, customer analytics and insights, product management, data and technology driven enterprise transformations, brand building, Corporate Communication and E-Commerce.
With more than 12 years of experience – primarily in delivering large analytics-driven transformations across multiple sectors and geographies, Mr Singla is the go-to man when it comes to devising strategies that are extremely focused and stakeholder-specific.
In his eventful professional career, Mr Gagan Singla has worked with prominent names like Hughes, PwC, Deloitte and Quikr India with extensive assignments in the UK and the USA. Prior to coming on-board with Angel Broking, Mr. Singla was the global CMO of Simplilearn, an online education provider of professional certification training, based in Scotts Valley, California, USA. Mr Singla contributed significantly to Simplilearn's marketing efforts in India and Global Markets.
Mr Gagan Singla firmly believes that true knowledge is accomplished only when it is shared and discoursed. His spirited thoughts and optimistic nature makes him much sought-after speaker at various platforms. As an experienced corporate insider, he speaks occasionally at Universities and Forums on Analytics and Information Management, including University of California at Berkeley, Indiana University-Kelly School of Business at Indiana and University of Notre
Dame-Mendoza School of Business at Indiana. Apart from his inspiring and insightful speeches, Mr Gagan Singla has also co-authored multiple research publications in the area of Graph Theory and Data Mining from the esteemed American Mathematical Society. Mr Gagan's reputation as an influential personality comes with his membership of the Advisory Board of the prestigious DMAI (Data-driven Marketing Association of India).
A Graduate in Computer Science & Engineering from Indian Institute of Technology (IIT) Delhi and Master's in Business Administration (MBA) in Finance and Systems from Indian Institute of Management (IIM) – Lucknow. His deep understanding of technology and customer behavior, coupled with his affable nature, make him a highly distinguished individual.
Under Mr Singla's dynamic leadership, Angel Broking has accelerated its all round digitization journey. Mentioned below are his prime contributions:.
Digitizing Business Process:
Digi-Pitch consisting of Digi-Web, Digi-Talk, Digi-TAB and its integration with DKYC, where technology goes to the customer than the other way around has become a game changer. Further, several back -end automation initiatives were undertaken to ensure faster activation of newly on-boarded customers. It is the first time in the history of broking industry where a customer can open a paperless account at his doorstep and can start Trading within 1 hour from completion of KYC.
Digital Servicing & Customer Experience:
With an objective to continuously enhancing customer experience, Mr Singla lead the development of a Digital Servicing Platform that ensures uninterrupted customer service through paperless and real time feedback and review mechanism. Customers can interact with company not only through APP but also through Social Media Platforms. Further, effective use of Artificial Intelligence and BOTs, Mr Singla helped the company build an automated customer feedback and complaint resolving mechanism.
Digital Sell-ing: An initiative where target audience are reached and engaged through Digital & Social Media Platforms. The execution involves deploying of Advance Web Analytics, Online Consumer Behavior Insights, Search Engine Marketing to name a few
Digital Marketing: A reach-out program where target customer group is approached with unique creative campaigns. The initiative also focuses on sharing market insights and educating the target population through various interactive medium thereby helping them to take informed investing decisions. A unique initiative 'Digi-thon' was launched to engage Business Partner on the digital platform.
Digital Brand Building: The activity kicked off with revamping the Company Website, making it more responsive, simple and optimized. The activity also involved roll-out of Online Advertising campaigns. The company bagged prestigious awards for the industry on the same.